Some of the links in this post are affiliate links. This means if you click on the link and purchase the item, I will receive an affiliate commission at no extra cost to you. All opinions remain my own.
Fibromyalgia is one of the most painful chronic conditions, and it has profound effects on the quality of life of fibromyalgia patients.
Mood swings, pain, aches, migraines, and fatigue continually plague those diagnosed with this condition, but above all else, people with Fibromyalgia struggle to sleep due to the pain.
Please read further for more information on what one can do to help ease fibromyalgia symptoms and get a good night's sleep with the best mattress for Fibromyalgia.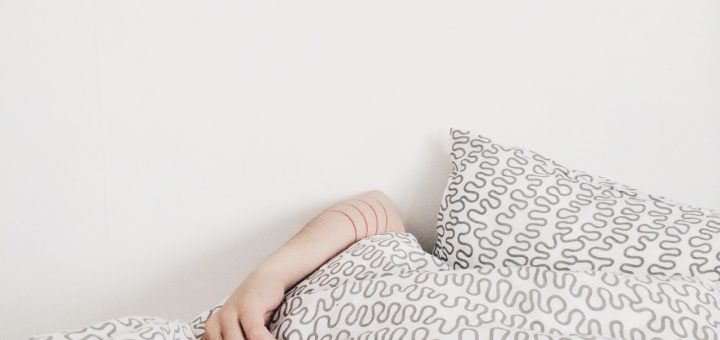 ---
---
What is Fibromyalgia? Causes & Symptoms


Fibromyalgia is a condition that doctors little understand and does not have a known stipulated cure. It is a condition in which the patient experiences much pain in the muscles, bones, and joints. Science has revealed that continuous nervous system stimulation, a part of the condition, produces overdoses of chemicals that signal pain in the body!
Doctors do not know the exact cause of Fibromyalgia, but from the current research available, Fibromyalgia appears to be a complex condition that arises from multiple causes, such as:
Genes – Fibromyalgia runs in families, so beware if you have a relative with this condition! As a result, researchers have concluded that certain gene switches are likely involved with fibromyalgia progression. It is also interesting to note that Fibromyalgia is more likely to be diagnosed in women than in men.
Severe Trauma – The kind of trauma which results in post-traumatic stress disorder can lead to the onset of Fibromyalgia.
Disease – certain infections and diseases have rapidly increased fibromyalgia progression.
Symptoms of Fibromyalgia include:
Chronic Pain
Dull Aches and Pains
Constant Fatigue
Lack of Focus or Cognitive Deficits
Depression
Migraines
Cramping
Memory Loss
---
Some Helpful Fibromyalgia Remedies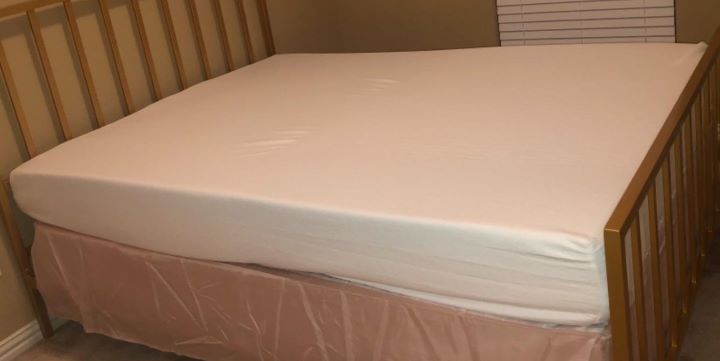 Once diagnosed with Fibromyalgia, doctors recommend a multi-pronged approach to help you with this little-understood condition.
One of the biggest problems with Fibromyalgia is not getting proper sleep due to persistent pain in the back, muscles, and nerves.
Having the right mattress can help patients with fibromyalgia have less pain and sleep easier at night time.
The mattress needs to keep the spine straight, alleviating all pressure off the musculoskeletal system and allowing for deep breathing, better circulation, and deeper sleep.
As there is no known cure for this condition, eating as health-conscious as possible is advised, doing some light exercise, and keeping your sleep cycle optimal.
Ensure that you go to bed at a set time and wake up at a set time. You should also talk to your physician about a supplementation program if you feel you are not getting enough nutrition out of your diet.
---
Features of a Good Mattress For Fibromyalgia Patients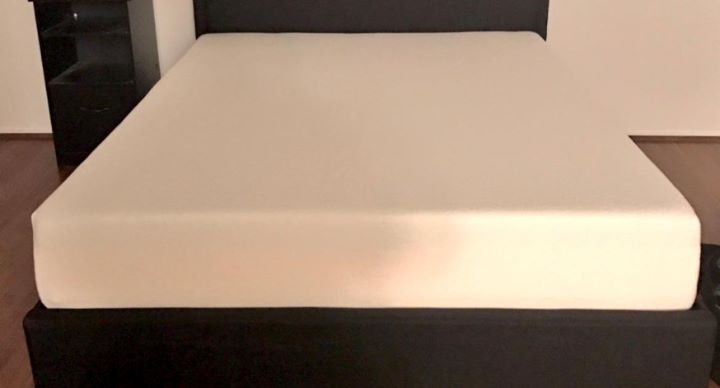 The best mattress for people with fibromyalgia should be firm enough to support the back while providing enough comfort for the body to relax.
Usually, the natural tendency is to buy an incredibly soft and comfortable mattress due to higher pain levels!
However, this will lead to more pain in the long run as your spine could be misaligned. The best material for a fibromyalgia patient case would be memory foam combined with a firmer density foam or down feathers for additional comfort.
Memory foam provides an exact 3D replica of your body shape and will hold your spine in balanced alignment, provided you lie straight until you sink in.
Make sure that your mattress does not have springs inside of it and that it has the ability for your skin to breath in it! Certain foams can cause your body to heat up uncomfortably during the night, preventing you from sleeping, and increasing aches and pains.
---
Reviews: The Best Mattress for Fibromyalgia
Here are a few mattresses that Fibromyalgia patients have claimed to work well for their painful condition, helping them sleep peacefully at night. Have a look!
We hope you love the products we recommend!
So that you know, We may collect a share of sales or other compensation from the links on this page.
---
1
Best Price's memory foam mattress is a dream to sleep on, creating an exact contour of your unique body shape for supreme comfort.
Keep your spine in perfect alignment and sleep deeper with better blood flow.
This mattress is not an ordinary foam mattress, consisting of three foam layers.
The top foam layer is 3 inches of memory foam, supported by a 2-inch layer of very soft foam, designed for pressure relief.
The mattress's top layers rest on top of a 5-inch high-density foam, which keeps the mattress from sinking and provides the back support necessary to keep you pain-free at bedtime.
---
2
This is a 14-inch plush, comfortable mattress with firm cushioning and a soft top for optimal support and comfort.
There is a soft pillow top design and Posturepedic technology that keeps your spine and body perfectly aligned.
There are different comfort layers with 3 inches of Sealy support firm foam, Seally Cooling gel, and flexible and moldable memory foam layers.
The durable edges are designed to be more solid and reinforced with a foam border around the mattress, increasing the surface area.
---
3
Imagine falling into a wave that carries you into the depths of a pain-free sleep – then you will know what sleeping on top of Innomax's waterbed mattress feels like.
The water suspension is gravity neutral and creates a sensation of weightlessness.
This mattress is designed to relieve pain and remove pressure from the musculoskeletal system.
Ideal for those who have Fibromyalgia and other related skeletal or muscle problems and conditions.
The waterbed mattress was created so there is no space for the water to ripple, using a zero wave elimination system to achieve this.
---
4
An orthopedic support and comfort mattress is designed to alleviate pain and symptoms associated with health conditions such as Fibromyalgia.
Motion isolation for complete undisturbed sleep.
The memory foam is CentiPUR-Certified for purity and quality and infused with a cooling gel that disperses body heat.
There are also 3-Zones of pocketed springs contoured for optimal support and cushioned comfort.
A Quilted pillow top with a cover that is hypoallergenic and skin-friendly.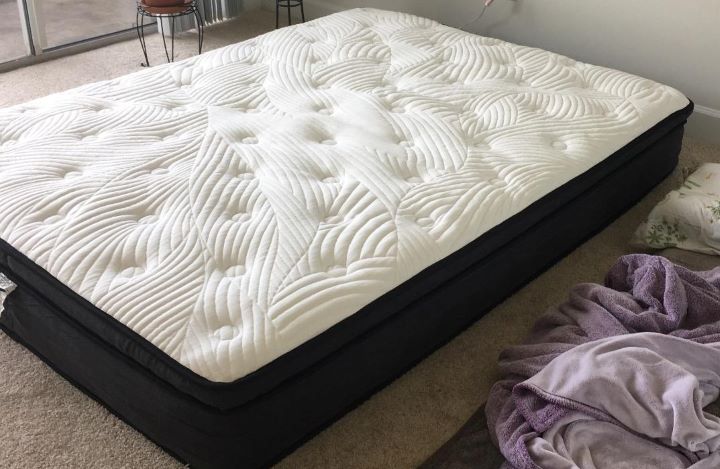 ---
5
If you suffer from aches in your spine, neck, or shoulders, this mattress is highly recommended for you.
The firm innerspring system offers complete back support, aiding sleep by supporting great posture.
The top layer is made using quilted foam for optimal pressure point pain relief in this 12-inch mattress.
Patients with Fibromyalgia or musculoskeletal problems recommend it.
Made inside the USA.
---
6
This is a Gel-infused memory foam designed for full-body support and pain relief.
It features extra plush 3-inch memory foam to provide a deep sink and super soft feel, with a unique zoning pattern.
The memory foam is infused with temperature-regulating gel and a textured design to improve breathability and airflow.
It is designed with convoluted targeted zones to reduce pressure at different pressure points.
---
Comparison Table: Top Rated Mattress for Fibromyalgia
---
---