Some of the links in this post are affiliate links. This means if you click on the link and purchase the item, I will receive an affiliate commission at no extra cost to you. All opinions remain my own.
The best quilts for beds deliver the best level of luxurious comfort. These quilts are filled with natural or synthetic fibers and, depending on the fillers, can be used in different or all seasons.
We have compiled a list of the best quilts for beds that will make your sleeping experience top-notch. Also, have a brief read through the buying considerations, filler types, and who can benefit the most by purchasing one of these.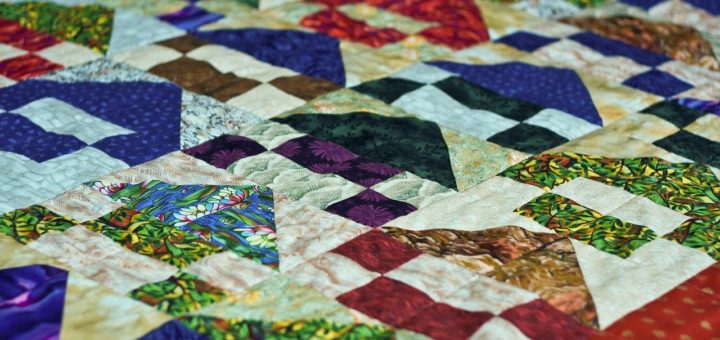 ---
Buying Considerations for Quilts for Beds
Check these important considerations you must have in mind while choosing the quilts for your bed, and make a long-term investment.

Material – The material is the most important deciding factor while choosing a quilt. But the material of both the cover and the filler is important. Cotton quilts are great on the skin and are a better fabric for making chenille baby blankets, while the polyester filling is a much more durable.
Size – The size of the quilt must be the same as that of your bed. If you buy a larger quilt, it will keep falling off the bed, or you may have a sleepless night while pulling it back on your body.
Climate – You must choose a quilt that suits the climate where you live. Not all quilts are made for winter or summer. So choose accordingly. However, some manufacturers claim that their quilts can be used in all seasons.
Quilting Type – Quilting is done to keep the fillers in place and not accumulate in a particular area. However, there are different types of quilting available. The denser, the merrier.
---
Who needs Quilts for Beds?
Check these important points to determine who can benefit the most by using quilts for beds.

Hot Sleepers – Quilts are lighter in weight than most comforters and duvets though they deliver the same comfort level. Therefore hot sleepers can benefit from not getting too sweaty or weighed down by quilts.
Non-plush bedding – Quilts are meant for you if you do not like sleeping in a cloud yet adequately soft bedding. The quilting is filled with fibers making it soft, yet it's not too much to make it fluff.
Love Layering? – Another reason people go for quilts is that they can be layered as per the level of warmth a person seeks. The same cannot be said for others like comforters and duvets.
Need Easy Maintenance – Not all quilts need dry cleaning. Most quilts are easy to wash in the machine with cold water and gentle tumble dry.
---
Different Fillers used in Quilts for Beds
As mentioned earlier, quilts can have different kinds of fillers. Here are the most common ones.

Cotton – Cotton fillers are easy to maintain with machine wash. They are moisture-absorbing and keep the body cool. However, they may not be the lightest fillers available for quilts.
Tencel – Tencel quilts are hard to find. These contain eucalyptus fibers, which are soft and environment-friendly. It also absorbs far more moisture than cotton fillers.
Wool – Wool fillers are meant for winters, as they have excellent heat retention. They keep the body warm throughout the night, though they might be on the heavier side.
Synthetics – Synthetic fibers like polyester are widely used as quilt fillers. They are excellent for use in the summer and spring seasons, lightweight, and easy to maintain.
---
Reviews: Best Quilts for Beds
Check out these fantastic Quilts for Beds.
We hope you love the products we recommend!
So that you know, We may collect a share of sales or other compensation from the links on this page.
---
1
This oversized quilt for the bed by AmazonBasics is one of the most elegant quilts your bed can get.
Made from 100% polyester will trap your body heat and keep you warm all night.
Besides, it is quilted in decorative embossed embroidery.
The best part is that it brings along two matching pillowcases.
And you may also use it all year long for a comfortable and slightly cushioned support to your body.
It is easy to maintain and can be washed in the machine.
Please note that it is lighter and thinner than other quilts.
---
2
This bedding Quilt is ideal for the summer and spring seasons and comes in equally vibrant colors the season.
The leaf and floral prints have beautiful orange, blue, and yellow shades.
It also comes with matching quilted pillowcases.
The 200 GSM quilt is filled with 100% cotton fiber.
It can be washed in the machine with cold water.
---
3
The fresh floral print of this quilt for beds reminds one of the energies of the spring in all seasons of the year.
Also available in Queen and Twin sizes, it has a beautiful wavy skirt.
Feel free to wash it in the machine as and when needed.
This bed quilt is also soft and comfortable to keep your sleep time the best.
---
4
The Daybed quilts by Madison Park come with one daybed cover, three reversible shams, a bed skirt, and a dec pillow.
It has a soft filling and a pure polyester fabric on top and bottom.
You can also reverse it if one side gets stained though you can easily clean the stains and a machine wash and light detergent.
The classic geometric pattern of the print renders the contemporary room vibes.
[/super_list]
---
5
This white beauty is a pure gem by Marcelo.
Made of natural cotton fabric, moisture absorbs and keeps the body safe from excess sweating.
The non-fading fabric has been dyed with natural dyes and will stay new for a long time.
Besides, it is versatile enough to be used as a coverlet, air conditioner blanket, or cushioned sheet.
But you can easily maintain it with machine wash, separately, or similar colors.
It features a wavy skirt, and so do the pillow shams with this quilt for beds.
---
6
These bed quilts by Lush Decor are super soft and ideal for the kid's bed all year round.
It has unique and bright sea life prints that make it easy to put the kids to sleep.
It comes with one matching sham.
It is also safe for a machine wash and dryer, hence easy to maintain.
---
Index Table: Top-Rated Quilts for Beds
---
---