Some of the links in this post are affiliate links. This means if you click on the link and purchase the item, I will receive an affiliate commission at no extra cost to you. All opinions remain my own.
An average person spends around six to eight hours of their day in bed. Proper sleep is essential for the proper working of the brain and body.
Finding the perfect bedsheet for yourself can go a long way in helping you get that eight-hour rest every night. Read on to find out more.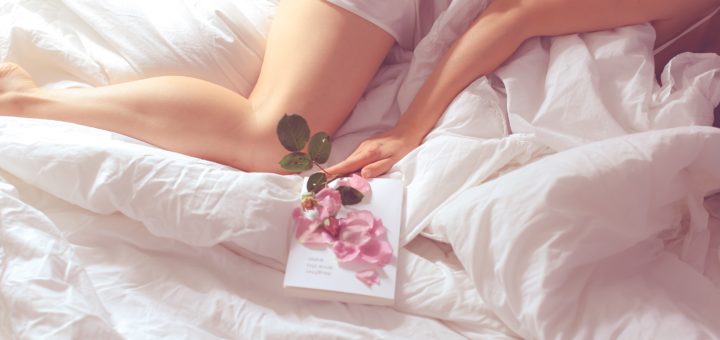 ---
---
Best Bedsheet: Material
Cotton – Cotton sheets are made using the fibers of the cotton crop. The shape and size of the fiber determine the quality of the product made from that cotton; in the case of long fibers, the bedsheet will be soft and flexible, whereas if the fibers are short, the result will be a tight weave that is harder to handle. Although 100% Cotton sheet may seem like the goal, it is often best to buy Cotton mixed with other materials, enhancing its benefits. Some examples include Cotton Jersey, etc.
Egyptian Cotton – As the name suggests, Egyptian cotton sheets are made using cotton grown entirely in Egypt. The qualities of cotton can vary, depending on their environment and climate, as well as the method of harvesting the crop. Therefore, Egyptian cotton showcases somewhat different qualities. Egyptian cotton is grown in a warm and dry climate, creating the ideal environment for cotton growth. Moreover, this cotton has straight and long fibers, as they get minimal damage if handpicked. The long fibers result in a softer fabric. Due to the many benefits of Egyptian cotton, it can be quite expensive to buy.
Silk – Silk is the gold standard when discussing a luxurious bed. The silk used for this purpose is sourced from silkworms. Silk bed sheets are luxurious, not just in appearance but in feel. Most of the sheets are designed to be hypoallergenic to provide extra benefits. However, the price tag of silk bedsheets is proportionate to how much luxury and comfort they provide, which is a lot. Moreover, silk sheets require quite a bit of carefulness and gentle care, as it stains easily.
Microfiber – Microfiber sheets are made from fine fibers of Polyester. Polyester is created via a chemical reaction involving alcohol, coal, carboxylic acid, and petroleum by-products. From this, we can understand that there is a high chance Polyester manufacture is not environment-friendly at all. However, the benefit of a microfiber or polyester sheet is that it is durable, stain-resistant, climate-resistant, and very less expensive. But the comfort of the sheets is again proportional to the price tag, as polyester microfiber sheets are not very comfortable and breathable.
---
Best Bedsheet: Weave
Although the most commonly talked about weave styles are percale and sateen, we have included two other choices here. When it comes to a weaving style, there is no right or wrong. It is a matter entirely dependent on personal preference. Where percale is cool, sateen may not allow for as much airflow; on the other hand, sateen is lustrous, whereas percale may come with a matte finish. Keep in mind your nighttime requirements and choose accordingly.

Plain – As the name suggests, a plain weave features a plain design. It is made with the traditional one-yarn over, one-yard under method. The result is a fabric with a grid-like weave appearance and is sturdy and durable.
Percale – The main method of a percale wave is similar to the plain weave. However, there are some differences involved. Percale comes with a crisp, cool, and fresh finish. This weave is the most commonly used in bedsheets, as it is both comfortable and durable. Percale weave features a matte finish and is ideal for those who overheat.
Sateen – Sateen features a soft and comparatively loose weave that may not be as durable as percale or any other tight weave fabric, but it is quite luxurious. The satin weave leaves behind a lustrous and shiny finish with a heavy feel.
Combed Cotton – Combed cotton comes with a unique weave that has been combed to remove any and all short fibers, leaving behind only the long ones in the weave. This results in a fabric that is soft and strong at the same time.
---
Best Bedsheet: Thread Count
Thread Count – Every sheet or piece of fabric has a specific thread count. This thread count refers to the weaving design and quality. It shows the number of vertical and horizontal threads per square inch of the fabric. Oftentimes, the thread count of a sheet is used to judge its quality; the more, the better. However, that is not always true or reliable. Sure, thread count is important in choosing the best sheet; however, it's not the only one. Ideally, you should opt for a 300-400 thread count sheet.
High Thread Count – Considering the definition of thread count, human logic would dictate that the higher the thread count, the better sheet will be. Thread count can affect how soft and luxurious the sheet feels, and it may also affect the breathability and airflow factor of the sheet. However, high thread count doesn't always mean better sheets in real life. Sheets with a thread count get softer the more worn they become. Normally, sheets with a thread count between 400-800 are considered good quality. However, beware of thread counts that seem too good to be true. There are tricks to increase the thread count of a sheet without improving its quality, such as using multiple yarns at once, which can lower the quality of the fabric.
Low Thread Count – On the other hand, low thread count also doesn't mean that the sheet will be of poor quality. A huge factor is the thread that is used to weave the fabric. For example, Combed Cotton sheets with a 200 thread count can be one of the most comfortable.
---
Tips for Choosing the Best Bedsheet
Make sure it fits the mattress (depth) – Although this one seems like an obvious thing, its imperative to make sure the sheet you choose will fit the mattress you have, especially if you have a mattress topper, which can affect the depth measurements of the sheet.
Check the Return Policy – Before investing in new bedsheets, research the company and determine their policies. Moreover, it's also better to opt for a bedsheet with a return policy, so you can back out if it doesn't suit your needs.
Consider the Rest of the Room – Before finalizing the color of the sheet, keep in mind the color scheme throughout the room.
Mix and Match – Different bedsheet materials have different qualities. However, you don't have to stick with just one. You can mix and match the different materials between the fitted and flat sheets and the pillow covers.
---
---