Your bedsheet is imperative in deciding whether you will sleep comfortably or keep tossing over the bed. No one likes to wake up wrapped in a wrinkled bed sheet but loves to slumber in a comfortable bed with smooth, soft sheets. So, why not make an excellent choice and go for wrinkle-free sheets?
These sheets are trouble savers and demand little to less care. Have a look at why wrinkle-free sheets are a must-have!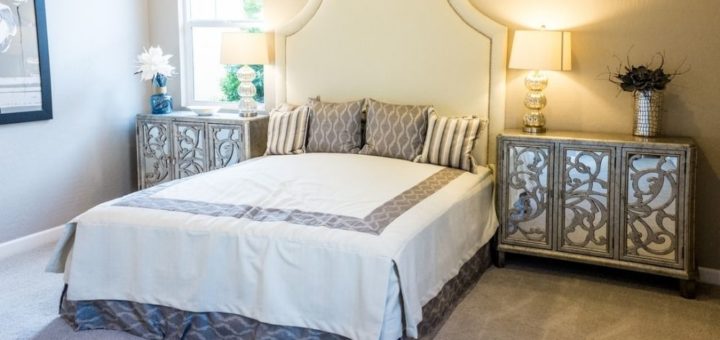 ---
Features to Consider for Buying Best Wrinkle Free Sheets
Pick a good-quality sheet that does not contain formaldehyde, looks fantastic and ensures a comfortable sleep, then focus on its features. Keen shoppers, you would want what you paid for, and here are some key parameters to consider.

Size – Nobody wants a bed sheet that doesn't perfectly fit your bed mattress. Make sure you check the measurements and go for the right size.
Material – As there are sheets available of different materials so, pick the one that is comfy, durable, lightweight, and offers plushness.
Deep Pockets – If you don't want to wake up in the middle of the night, check if it has deep pockets that offer the best fitting and make spreading the sheet easier.
Machine Washable – To skip ironing, save yourself from laundry, and check whether it is machine washable or not for easy maintenance of the sheet.
---
Ideal Fabric for Best Wrinkle Free Sheets
The material you choose while buying a sheet determines whether it will last longer or turn out full of wrinkles. Various common materials are available for making sheets, but only a few are best. Finely combed polyester is a highly affordable and popular fabric out of all others, like bamboo, silk, etc. Choose the material that suits both your budget and personal requirements.

Long Staple Cotton – This widely popular fiber is likely to stay wrinkle-free for a long and feels smooth compared to shorter ones. Its varieties from Egypt or Pima are the best.
Polyester – Polyester is not as plush as cotton but is affordable, wrinkle, and shrink-resistant. Most sheets comprise blends of cotton and polyester for a synthetic feel.
Regeneration Cellulose – Cellulose fibers are made of plant-based materials like bamboo, wood pulp, viscose, etc. These are chemically treated and thus feel incredibly soft and breathable.
Linen – Best for scorching summers, linen sheets are airy and breathable, so you will not feel warm. Their unique texture gives them a crisp and relaxed wrinkle-free look.
---
How to Wash Your Best Wrinkle Free Sheets
Bed cotton sheets require gentle care; thus, washing or drying is the major issue. But you
can protect their essence by following the instructions carefully. The bedsheets comprise different materials, so you need to heed whether they can be machine washed or not. Stick to the recommended washing instructions so the sheets last longer than expected. Here are a few tips to follow and keep sheets effortlessly smooth.

Wash Separately – Never wash sheets and other colorful clothes to prevent staining and damage. Wash it in gentle cycles using mild detergent and avoid bleaches.
Launder Frequently – Wash the sheet at least once a week. This helps to extend its lifetime and removes unwanted accumulated material like dirt, smell, oil, bacteria, etc.
Right Treatment -Don't follow one technique for washing every sheet. Depending upon the fabric type, adjust the setting to either wash it regularly or use chemical-free detergent.
Heat and Dry – Get rid of excess water after washing by instantly removing it from the machine dryer and hanging it on the clothesline. Refrain from using high heat settings while washing or drying.
---
Reviews: Best Wrinkle Free Sheets
After a hectic day, all you want to do is sleep. But what if you have to remove wrinkles from the bedsheet or iron them before dozing off? The easy option is to choose the wrinkle-free sheets mentioned in this section.
We hope you love the products we recommend!
So that you know, We may collect a share of sales or other compensation from the links on this page.
---
1
Here are the best affordable wrinkle-resistant sheets that come in standard size with around 38 colors and patterns.
The full set comes with four fade and stain-resistant pieces – two pillowcases, a plain sheet, and a fitted sheet.
Made of 100% polyester brushed microfiber, this sheet is skin-friendly and dust/mites resistant.
The bedsheet turns a little softer and buttery with every wash since Mellani offers excellent quality.
---
2
These sheets boast an ideal amalgamation of bamboo fabric, the finest cotton from Egypt, and microfiber, making them hypoallergenic.
It's made up of eco-friendly material sourced from reliable suppliers.
Moreover, it is best suited for hotel bedding, hot sleepers, and those who want moisture-wicking sheets.
The sheet's boundaries are covered by elastic material, which makes it more comfortable than Jersey sheets.
---
3
Incredibly soft, stretchier, and breathable sheets by CGK unlimited are affordable and demand low maintenance.
It's best for all seasons, as confirmed by the OEKO-TEX standards.
These lightweight sheets are not rough or itchy as they're made of combed cotton.
No harsh chemicals are used, which makes these sheets fade-resistant, dust mite resistant, and ensures restful sleep.
---
4
Ideal for summer, these sateen finish sheets are a must for a smooth and heavenly bedtime experience.
It covers your mattress perfectly well and is light, soft, and less wrinkly.
It comprises 30 percent polyester and 70 percent cotton and features a sateen weave.
These stylish and premium quality sheets let you experience healthy sleep every night, so you feel refreshed.
---
5
These wrinkle-resistant sheets contain 100% cotton instead of a combination of cotton polyester.
Highly expandable elastic makes it slip-resistant, so it doesn't slip over the mattress and enhances the bedroom decor.
Safe for children and elders as it is OEKO TEX 100 certified and designed using eco-friendly methods for the classy experience.
---
6
It is made to deliver you the blissful experience of using a durable and highly breathable bed sheet.
It comes combined with a 12 mm elastic and a set of crisp sheets, including a broad fitted sheet with deep pockets.
This chemical-free and affordable sheet contains no harmful substance and never traps bacteria, unlike other cotton sheets.
Flawlessly soft and machine washable, the bottom sheet never pops off or slips away once you sprawl it over tall mattresses.
---
Index Table: Top-Rated Wrinkle Free Sheets
---
---