A Mattress protector, Pad, or Encasement helps to protect your mattress and prolong its lifespan.
These types of covers all have the purpose of protecting your mattress against allergens, dust, spills, and dirt.
The Mattress encasement is similar to a mattress protector, with the difference that it fully encases your mattress and completely closes rather than just covering the top area of the mattress.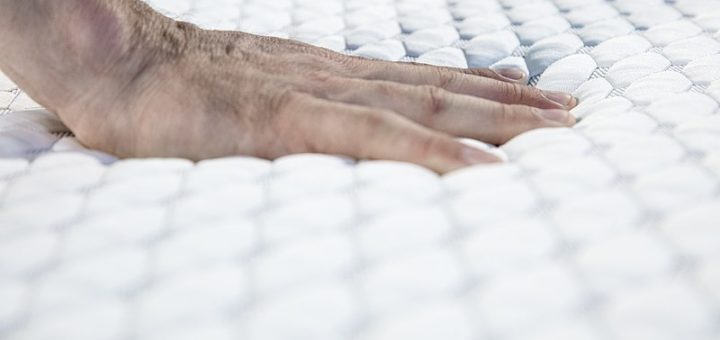 ---
What is the Difference Between a Mattress Encasement, Pad and Protector
Mattress encasements, pads, and protectors all come in various sizes to fit standard, double, queen, and king-sized mattresses.
They are all usually waterproof and machine washable and have the main aim of protecting and enhancing your mattress.
While a Mattress pad provides an extra layer of cushioning as well as protection, a mattress protector wraps the mattress for protection.
The Mattress encasement, however, completely encases your mattress from tip to bottom, with zip closure, so the entire mattress is protected against dust mites, dirt, dust, wetness, and spills.
There are, in turn, a few types of mattress encasements available;
Types of Mattress Encasements;

Allergy Protection Mattress Encasement – Mattress encasements for allergy protection protect your mattress from accumulating dust and dust mites that may cause allergies. They also protect against pet dander and pollen that can cause allergies and build up inside your mattress. This is particularly ideal for individuals who struggle with hayfever or who have skin allergies and sensitivities such as eczema.
Bed Bug Protection Mattress Encasement – Many people all over the world are very concerned about the outbreak of bed bugs in their homes. Thus they need to protect their mattress from the infestation of bed bugs. The mattress encasement will provide full protection against bed bug infestations.
---
When Would You Need a Mattress Encasement?
When you need something that provides more complete protection against wetness and spills in your mattress, then an encasement is a much better choice than mattress protection.
Likewise, as we have mentioned, a mattress encasement also provides excellent protection against allergens such as dust, dust mites, pet dander, skin cells, and pollen.
The Mattress encasement is the perfect solution against bed bugs from invading your mattress.
If you are someone who has very sensitive skin or is prone to allergies, a mattress encasement is an excellent choice to protect you against irritants and allergens.
The Mattress encasement can be washed regularly while your mattress stays clean and fresh.
The mattress encasement is also ideal for children and elderly individuals that may have a tendency to have and 'accident" during the night, as it keeps the mattress completely covered against spills.
---
Features of a Good Mattress Encasement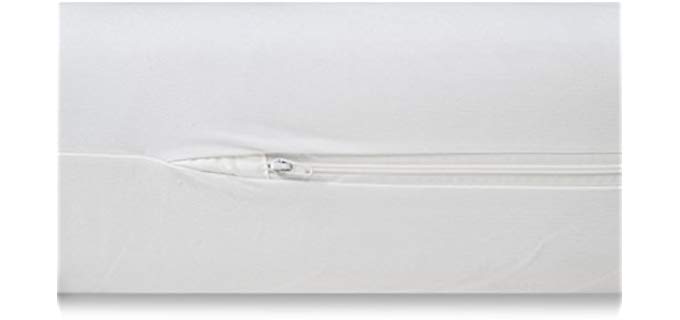 Use -You do get a variety of mattress encasements, and you will need to choose one according to its ultimate purpose. Some are waterproof for protection against liquids and spills, while others are for protection against allergens and bed bugs. Mattress encasements are generally ideal if you have sensitive skin or allergies, and then you should opt for the designs that are specifically dust, dust mite, pollen, or allergen-proof. If only for spills and wetness, I would opt for the ost waterproof options with a terrycloth top layer.
Materials – Most mattress encasements will consist of fabric such as terry cloth, polyester, and lycra, with vinyl or plastic layers for waterproofing protection. Some are only water repellent and still quite breathable. Lycra may also be used in the blend to add some stretch for easy folding over your mattress.Terry Cloth may be used on top, which is generally cotton that will absorb moisture and liquids from sweat, spills, or accidents, however, the waterproof underlayer will prevent it from seeping through. the terry cloth and upper fabric layers are likewise generally quick-drying, and moisture-wicking.
Protection Levels – Most mattress encasements offer different levels of protection. Some are liquid repellent, while others are fully waterproof. Some are designed for resisting allergens and dust, and others are more breathable.
Closure Most Mattress encasements will have a secure zip closure. The Zip closure will generally be completely watertight, as well as proof against dust mites and bed bugs to offer you complete protection.
Machine Washable – All mattress encasements are machine washable as many times as you want, which is extremely convenient, however not all can be dried in a tumble dryer as the waterproofing membrane may come off in time.
---
Reviews: The Best Mattress Encasements
Looking for the best available mattress encasements, well then look no further than our extensive list;
We hope you love the products we recommend!
So that you know, We may collect a share of sales or other compensation from the links on this page.
---
1
The Utopia Bedding Zippered mattress encasement is top in this range.
It is a polyester encasement that is 100% waterproof.
The encasement has a durable zip closure and a well-fitting design.
It also comes in more size options.
---
2
From Linenspa, we have a waterproof bed bug protection encasement.
This encasement is designed specifically for protection against bed bugs.
It is waterproof and thin, with a breathable fabric.
The encasement is easily machine washable.
---
3
The Lucid encasement is a waterproof mattress protector.
It has a watertight zipper and is quite elastic.
The encasement comes in more sizes as well as covers for your pillows.
It is durable and fully waterproof.
---
4
From SureGuard, we have the perfect mattress encasement.
It is a cotton fabric with a zip closure that is secure and water-tight.
There is a waterproof membrane for complete protection.
The encasement comes in more size options so that you can get the perfect size for your size bed.
---
5
The Hopsitology products encasement us a bed bug and dust mite proof encasement.
Ideal for individuals with allergies and skin sensitivity.
The encasement is polyester, with a zip closure which is also watertight.
It is hypoallergenic and dust resistant, ideal for persons who have allergies.
---
6
The SafeRest Mattress Encasement is a premium design that you can rely on.
It has a thicker design with full waterproof protection, ideal for liquid spills and wetness.
It consists of breathable cotton with secure zip closure.
The mattress encasement is available in more size options so that you can get the perfect fit for your bed.
---
Index Table: Top Rated Mattress Encasements
---
---