Some of the links in this post are affiliate links. This means if you click on the link and purchase the item, I will receive an affiliate commission at no extra cost to you. All opinions remain my own.
Back problems, neck aches, and shoulder pain are common symptoms of muscular-skeletal misalignments and disorders.
These discomforts, especially shoulder pains, can keep us awake at night and prevent us from being on top of our game.
Buying a good mattress for shoulder pain can help remedy your pain and allow you to sleep deeper.
---
Top 5 Causes of Shoulder Pain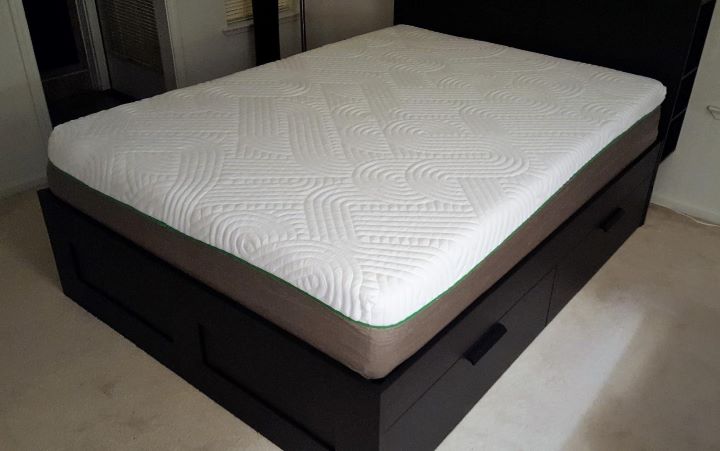 Poor Posture – having bad posture can lead to shoulder pain in two ways. If the spinal column is out, the muscles will be stretched oddly to compensate for the misalignment resulting in pain. Shoulder pain is also linked to poor posture because it cuts off circulation from the shoulders, which may cause pain. Side sleepers experience the most shoulder pain because of this latter reason.
Tendon Inflammation – when the shoulder muscles become inflamed, they swell, get hot and cause pain. This can occur if you accidentally bash your shoulder on something or if you have an infection in the shoulder.
Instability – believe it or not, being clumsy or unstable can lead to shoulder pain as you are more likely to fall over and hurt yourself. Being weak post-operation, due to illness, or being a fragile senior citizen are all reasons for encountering shoulder pain due to clumsiness.
Arthritis – your shoulders can hurt a lot if you have arthritis or any form of bone or bone tissue degeneration disease (like leukemia) in that area.
Bone Fractures – naturally, sports injuries or high-impact activities can cause shoulder pain in the form of bone fractures if one is not careful.
---
Shoulder Pain Remedies, Treatments And Preventions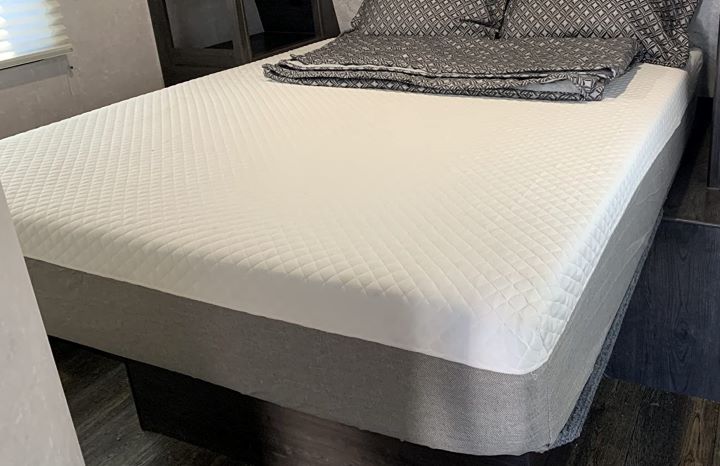 If you suffer from shoulder pain because of bad posture, arthritis, chronic instability, or inflammation, choosing a mattress for shoulder pain would be the best natural treatment to continuously give you shoulder pain relief. As a side sleeper or somebody with bad posture, the right shoulder pain mattress can also prevent shoulder pain from occurring in the future by correcting your posture.
If your shoulder is sore due to arthritis, inflammation, bruising, or swelling, try applying an ointment to give you immediate shoulder pain relief. Arnica gel works quickly to prevent swelling and decrease inflammation. Treatments for shoulder pain related to sports injuries tend to use an ice pack combined with this gel. Post-surgical recovery time for bone fractures or major injuries can also benefit from the right mattress for the shoulder, easing all pressure from it while it's tender.
---
Qualities of the Best Mattress for Shoulder Pain Relief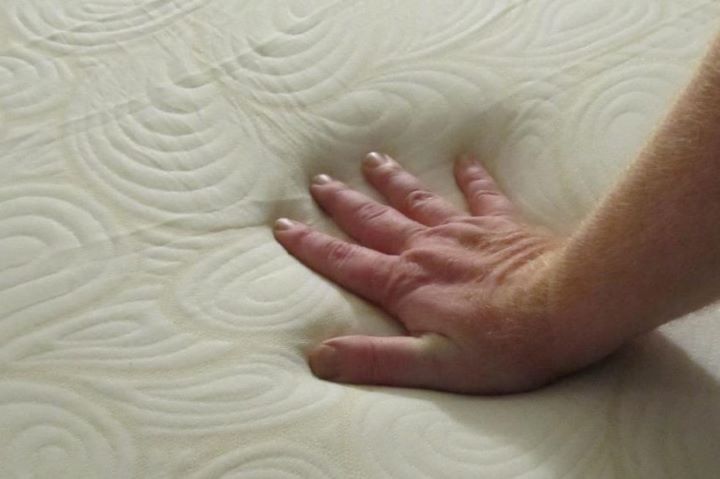 Orthopedic mattresses for shoulder pain are typically made for side sleepers who suffer more from shoulder discomfort than other sleeping positions.
A good mattress for alleviating shoulder pain should ideally have firm support and conform to your shoulders' shape to accommodate it when on your side.
Depending on the nature of your shoulder discomfort, you may want a softer mattress to fulfill your needs.
The best material for shoulder pain mattresses is memory foam.
It provides the back support exactly as described above; memory foam allows you to fall into your bed as you lie on it, giving it an exact impression of your body shape and back support.
Gel Memory Foam is also a fantastic option, providing extra heat resistance for a cooler night's sleep if overheating is a problem.
You need also to consider getting one of the best pillows for shoulder pain, as this will help you heal much faster.
---
Reviews: The Top Mattresses for Shoulder Pain
Below is our top list of mattresses for shoulder pain relief and back support.
We hope you love the products we recommend!
So that you know, We may collect a share of sales or other compensation from the links on this page.
---
1
This mattress is superior quality, consisting of 3 layers of sophisticated foams guaranteed to cradle you while you sleep.
The first layer comprises 2.5 inches of premium airflow Visco foam for the best ventilation results.
This mattress's second layer is 1 inch of cooling gel-infused memory foam for a cool night's sleep.
The final layer at the bottom of this mattress is 8.5 inches of extra firm, high-density foam for the ultimate back support possible.
This mattress targets sore shoulders, hips, and backs and is ideal for side sleepers.
100% hypoallergenic and available in queen, king, full, twin, and California King sizes.
---
2
This product is made in the USA and is 100% hypoallergenic, anti-microbial, and dust mite-proof.
Made of two layers, the first layer of the mattress is 2-inches of Visco-Elastic Air Infused Memory Foam, while the second layer is 8 inches of a higher density firm foam base.
Combining the full-body contour that the memory foam provides, with the extra firm base's unmatched support, ensures maximum comfort and back support.
Ideal for side sleepers who suffer from shoulder discomfort, hip pain, or back pain.
Never experience a problem sleeping from pain again with this luxurious memory foam back support mattress.
---
3
This mattress consists of a 3-inch layer of perforated memory foam, a 1-inch layer of bamboo charcoal memory foam, and an 8-inch extra firm foam base.
The first layer of ventilated memory foam is embedded with gel microbeads to keep you cool all night, maintaining an even heat dispersion.
The two types of memory foam on top of the firm base act to encase your exact shape at night and provide you with the most comfortable back support possible.
This mattress is adaptable and suitable for all sleeping positions.
Ideal for alleviating hip pain and shoulder pain felt by side sleepers.
This mattress comes with a 25year warranty and is highly durable.
---
4
This dual-layered mattress targets shoulder pain and back support with a great balance of soft and dense foams.
The top layer is two inches of memory foam, which form an exact impression of your body as you rest upon it and provides ultimate full-body support and comfort.
The bottom layer is made from a thick 8-inch extra firm density foam to keep your posture perfect throughout the night.
Open-cell technology allows for even more ventilation and airflow than conventional foam mattresses provide, giving you a cooler night's sleep with even heat distribution.
This mattress has been CertiPUR-US certified, meaning that it has been tested and proven to have no trace of toxic metals, formaldehyde, or phthalates.
---
5
This is a Polyester Quilted Cover design mattress designed for pain relief.
The 10-inch thick mattress features 2-inches of cooling gel memory foam to keep you at an optimum temperature throughout the night.
It also includes a 3-inch layer of air channel foam to optimize breathability and ventilation.
These two layers are followed by 7 inches of premium base foam for durability and edge support.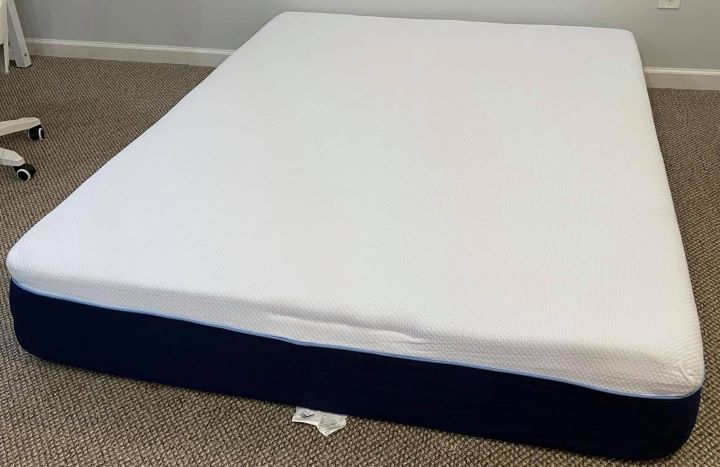 ---
6
The Sealy mattress gives you 14 inches of layered Seal foam, Memory foam, and cooling Gel foam with a supportive pocketed coil center and a more plush and comfortable top.
A soft pillow top design and Posturepedic technology keep the spine and body perfectly aligned.
The durable and reliable Edges are designed to be more solid and reinforced with a foam border around the mattress, increasing the surface area.
---
7
An affordable and highly comfortable, and supportive mattress designed for shoulder pain and discomfort.
Features Gel-infused memory foam molds to your body's shape a comfortable and adaptable night's rest.
The Cooling gel aids in dispersing body heat away from the body for cooling comfort.
The memory foam is responsive and will return to its original shape every time.
Certified by CertiPur for health materials that are eco-friendly and toxin-free.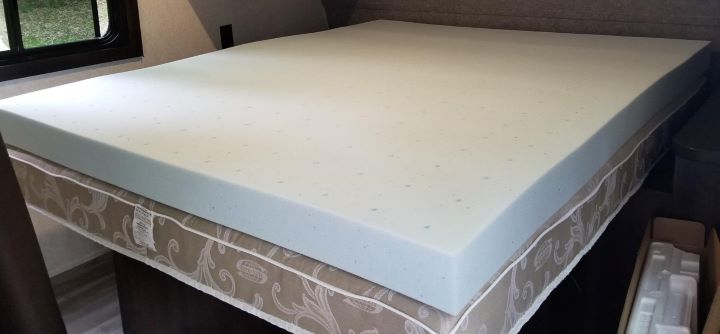 ---
8
The elegant mattress from Perfect Cloud will offer you luxury comfort and support.
Plush air-infused top foam layers with gel-infused ventilated memory foam that is soft and prevents pressure points.
The gel ensures cooling comfort and disperses body heat effectively.
It has a premium textile stretch knit cover for a luxury look and mesh accents for better ventilation.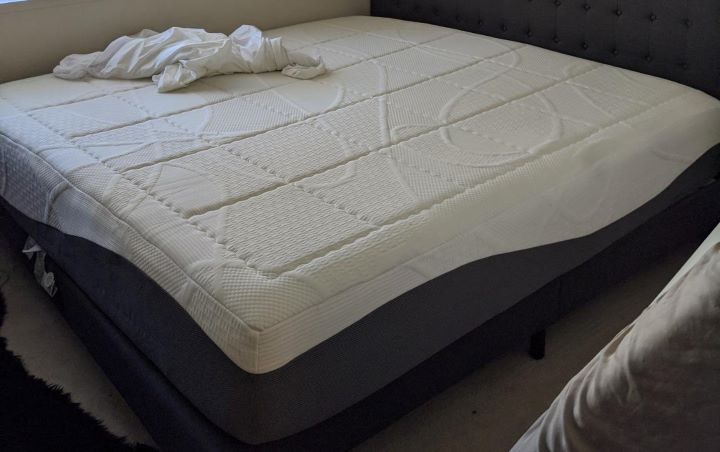 ---
9
This mattress is designed with a flippable design with a unique 4-layered and zoned foam design.
It features a 2-inch thick gel-infused memory foam on top to keep you cool and comfortable throughout the night.
A 5-inch comfort foam follows the gel layer to provide pressure point relief and keep the body balanced.
The bottom layer is a 3-inch thick high-density support foam for durability and performance, as well as edge-to-edge support.
---
Index Table: Top Rated Mattresses for Shoulder Pain
---
---