Some people find it difficult to sleep at night. It hinders their overall productivity and keep them restless throughout the day. Weighted blankets are somewhat a new concept but equally popular. These induce a sense of calmness and provide a deep relaxing sleep, which proves to be beneficial for the overall health of a person. Here is all your need to know about some of the best weighted blankets in the market.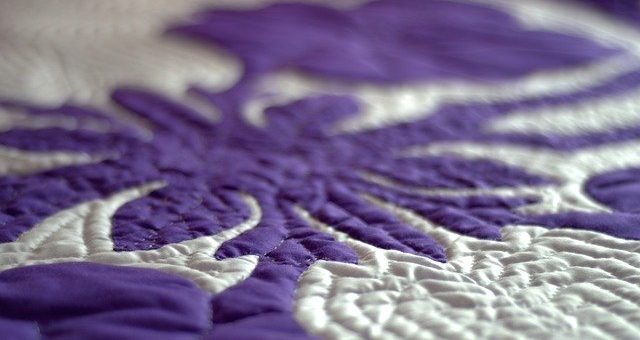 ---
What are the Benefits of Weighted Blankets?
From calming a person down to providing comfort, there are various benefits of weighted blankets. Written below are some of the major benefits.
Break the Insomnia Spiral – Insomnia can cause the cortisol levels to rise in the body, inducing anxiety. Weighted blankets compress the body and reduce the production of nighttime cortisol levels and ensure a calming sleep.

Improve Focus – If you use a weighted blanket during the day, it helps improve the focus leading to a person being more productive.

Natural Aid – You won't have to stay dependant on any medicines to sleep better. Weighted blankets are the most healthy alternative to sleeping or anti-anxiety pills. Not only are they naturally effective, but they are readily available as well.

Quality Sleep – Weighted blankets improve the overall quality of the sleep. With improved sleep quality, people wake up more refreshed in the morning and have a better hold on their daily tasks.

---
Types of Weighted Blankets
You will find different types of weighted blankets based on the fabric used. The fabric must provide superior comfort to the user so that he/she gets to sleep peacefully and break the insomnia cycle. Some of the fabrics found in a weighted blanket are as follows.

Fleece – Fleece is a warm and cozy synthetic fabric which makes it perfect for the winter season. It is lightweight but equally comfortable and inexpensive. However, the only downside is that they get dirty easily.

Minky – Due to its plush and super soft feel, Minky is a popular fabric for weighted blankets. It is durable and stays longer with proper handling and care. Ideal for winter and cold seasons, Minky is super warm.

Cotton – The most widely used material used for weighted blankets is cotton. With excellent temperature control, weighted blankets made with cotton fiber do not feel hot. Apart from that, cotton doesn't stain easily and is also hypoallergenic.

Satin-Cotton – This luxurious looking fabric is a great choice for people who are prone to heating during their sleep. The fabric is breathable and warm, which makes it a perfect all-season blanket.

---
Different Fillers of a Weighted Blanket
The quality of a weighted blanket doesn't only depend on the fabric used but also depends on the fillers. These are inserted inside the pockets to make it weighted and result in the even distribution as well. Some of the most common fillers used in a weighted blanket are written below.

Micro Glass Beads – These are tiny beads similar to the texture of sand. Apart from that, these glide easily inside the blanket providing the required comfort.

Steel Shots Beads – Steel shots beads are heavy as compared to other fillers. With a high-temperature rating, these are safe inside a dryer and highly durable. However, they give a faint sound and can also lump inside the blanket if it is not evenly constructed.

Plastic Poly Pellets – These are small round beads made with polypropylene. Usually, they are placed along with cotton stuffing to lessen the sound they create while moving the blanket.

Organic Material – An inexpensive alternative to the fillers mentioned above, you can use rice, sand, and grains. These are cheap and readily available. Other than that, these organic materials are much lighter than the other fillers. However, you need to keep in mind that they aren't durable and may rot at some point.

---
Reviews: Best Weighted Blankets
Given below is a list of the best-weighted blankets which will help you sleep better at night. Also, we would like to inform you that for every purchase made through the product links on the page, we may receive a small profit.
---
YnM weighted blanket offers help in sleeping naturally. It offers gentle sensation of being held to encourage a deep and healthy sleep to both kids and adults.

The weighted inner layer of this blanket can be used alone or used with a duvet for easy cleaning.

Its 7-layer system is designed to surround the body comfortably and adjust according to your shape while you sleep. The glass beads are greater in number with very less fiber and offer better temperature control.

---
2
This innovative 7-layered blanket is designed to offer supreme comfort. With an advanced sewing technology, it features high-quality material which is ultra-breathable.

Its 100%-cotton outer layer is lined with a polyester padding. Apart from that, two extra polyester layers containing millions of premium micro glass beads provide optimal temperature control.

Each Quality Weighted Blanket comes ready to use with the removable Minky duvet cover. You can use the cover for more warmth during the winter season and remove it in the summers.

---
3
The innovative and smart design of Luna's Weighted Blanket combines seven layers into a streamlined design that distributes even weight to the body providing maximum comfort.

It is covered in a naturally soft cotton fabric constructed for temperature control and breathability; therefore, you will wake up all fresh and relaxed.

Luna's Weighted Blanket can be washed on a gentle setting or even with hands. Its weight allows the blanket to dry on low heat or by hanging.

This blanket is hypoallergenic and perfect for people suffering from allergies. In addition to this, it is free of harmful chemicals, and the beads are also non-toxic.

---
4
CoziRest features premium quality materials composed of 100% natural cotton. All the seven layers are extra soft, which makes it perfect for summers as well as cold weather. Not only that, the blanket is durable, which gives complete customer satisfaction.

It can be used all around the year with a removable all-season cover. The cover includes 100% cooling bamboo on one side while the other hand is cozy, Minky.

The blanket guarantees a complete full night's sleep with Deep Touch Pressure Therapy. It calms the nervous system making you feel more relaxed as you fall asleep.

---
5
The MP2 weighted blanket is perfect for both cold and hot sleepers. It comes with a reversible duvet cover. One side is made from CoolMax Microfiber and is works well to lower the body temperature. Great for sweaty summer nights, you can use it all through the year if you usually run hot. The other side is made of fleece, useful for cold evenings.

This blanket uses nano-ceramic bead technology. These beads are distributed evenly, so you won't have to worry about them shifting around.

Other than that, the ten internal clasps also make sure that the weight is evenly distributed.

If you find it difficult to sleep peacefully at night, then this blanket will help you relax faster to achieve maximum comfort. Say no to tossing and turning with this heavy blanket.

---
6
This heavy blanket is perfect for helping you sleep comfortably through the night. It is made from soft, breathable 100% cotton material and features glass beads. These are placed in small 4inch pockets to distribute the weight evenly.

It comes with a hypoallergenic feature, perfect for those suffering from allergies.

With its Deep Touch Pressure Stimulation technology, it induces a sense of comfort and relaxation. This natural sleep therapy benefits people who find it difficult to sleep.

To keep the weighted blanket clean, there is a Minky cover, so you don't have to wash the inner blanket. One side of this cover features a super soft raised dot pattern for that extra comfort.

---
Index Table: Top-Rated Weighted Blankets
---
---