The importance of the Best Mattress Topper For the Elderly is visible because more than 40% of people above the age of 70 have chronic pain and difficulty sleeping.
To ensure good quality sleep, we have a list of the best mattress topper that will give the elderly the gift of sound sleep.
These mattress toppers align to their spine to feel more relaxed, and their pain gets alleviated through pressure points.

---
How Does Old Age Affect Sleep?
Insomnia is a prevalent condition when one becomes old. There may be many causes of it. For males, prostate growth is a big problem that affects their sleep. Also, sleeping gets affected because of the side effects of prescription medicines. Some other issues due to which sleep gets affected are as follows:

Scoliosis – Scoliosis is a condition that is mostly seen in the elder people. In this condition, an unnatural C- or S-shaped bend comes in the spine. This leads to chronic pain in the shoulder, neck, and lower back region.
Arthritis – Arthritis is a condition associated with the joints' inflammation, especially in the knees, that gives many pains in the affected region.
Fibromyalgia – It is characterized as a musculoskeletal disorder in which pain occurs on both sides of the body. It gets challenging for people to sleep who have this disorder.
Diabetes and Prostate – Diabetes and the prostate problem lead to frequent nighttime urination that disturbs a person's sleep.
---
Features of The Best Mattress Topper For Elderly?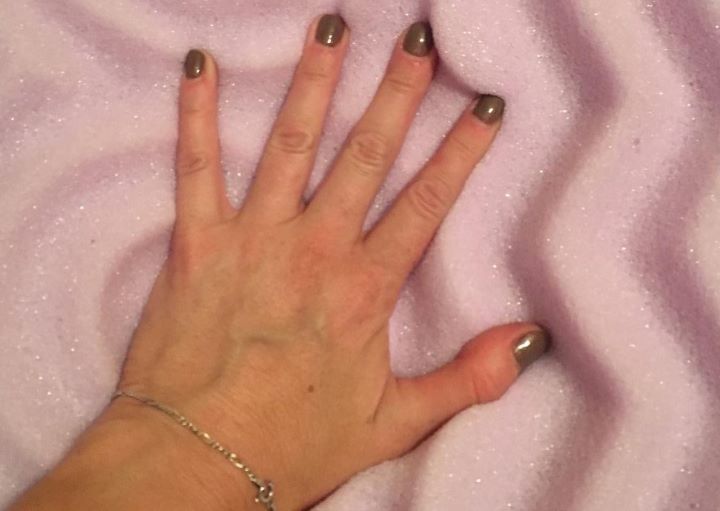 There are certain factors that one must keep in mind while they purchase a mattress for older people. Here are some of the factors to considr.

Pressure Relief – Several mattresses are available that create a mold-like impression around the contours and curves of the person's body. This helps alleviate the pressure points and aligns the person's spine with feeling supported and better sleeping.
Firmness – Mattresses that are extremely soft does not provide adequate support to most people. The mattress's firmness must be selected considering your body weight and sleeping position.
Temperature Neutrality – A mattress must have a neutral temperature and should not be too cold or warm. This ensures the best quality sleep for the sleeper.
---
Selecting Your Type of Mattress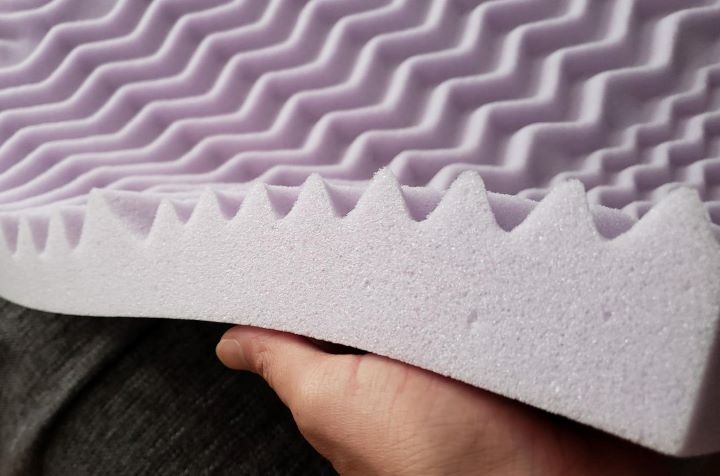 As you now know, the different factors that need your consideration while buying a mattress. Let us update you with the various features of different mattress types.

Foam Mattress – They consist of a polyfoam layer in comfort and the support layer and provide good support and pressure relief to the person sleeping.
Latex Mattress – A layer of latex is present in the comfort layer, whereas, in the support section, a layer of polyfoam is present. The support and temperature neutrality of the mattress is pretty good.
Innerspring – It contains foam in its comfort layer and steel coils in the support layer. Although they provide good support, they have much lower quality than the other mattresses.
Hybrid – A 2-inch memory foam is present in the comfort layer, and the support layer consists of pocketed coils.
While looking for a mattress for seniors, you may go through the mattress elevator for sleep apnea as it provides excellent support and pain relief to everyone.
---
Reviews: Best Mattress Topper For Elderly
Here is a list of the most efficient and reliable mattresses you can buy for an older person.
We hope you love the products we recommend!
So that you know, We may collect a share of sales or other compensation from the links on this page.
---
1
The mattress has egg crate-shaped convoluted foam for providing maximum comfort and pain relief in the body.
The circulation of the bodyweight is thoroughly distributed from head to toe.
The mattress is ideal for back pain, pressure point stress, and pressure sores.
It is made from high-quality, medical-grade urethane foam.
---
2
This 2-inch Memory Foam mattress topper is infused with Lavender to provide a relaxing feeling.
It offers five body zone pressure points to provide ultimate comfort, support, pain relief, and minimize tossing and turning.
This topper is uniquely textured to improve breathability and airflow for optimum temperature regulation.
The Queen sized topper design is extremely soft and airy and comes with a 3-year warranty.
---
3
The mattress absorbs the room temperature and keeps the mattress away from moisture.
It provides a very comfortable sleep to the sleeper.
The mattress is adaptive for all sleeping positions.
It eliminates pain from pressure points.
---
4
This open-cell design memory foam mattress topper is light and breathable and still firm enough to provide the body's required support.
It molds according to your body's contours to relieve pressure point aches and give you a restful sleep.
The convoluted egg crate design ensures optimum airflow, equally disperses body weight, and dissipates heat.
It comes in various sizes and can be used to renew old mattresses or minimize the issues caused by hard mattresses.
---
5
This is one of the best mattress topper products available for the elderly.
The mattress is temperature neutral and will ensure you get a pleasant sleep without feeling cold or hot.
It helps you get rid of the pressure points and provides a night of much better sleep.
The mattress is not extremely firm or very hard and is best for people with any back disorders.
---
6
The Mattress is built with 100% viscose rayon and provides great moisture absorption.
The mattress's texture is soft and provides you with a highly comfortable sleep.
35 ILD high support foam at the base offers excellent support to people having back issues.
You can feel the luxuriousness of the mattress every time you lay back on it.
---
7
This gel mattress helps to neutralize the temperature of the body and provides a pleasant sleep.
Progressive support layering is done to reduce pressure and align the body correctly on the mattress.
Stay fresh technology used in making the mattress makes it free from all kinds of chemical odor.
---
8
This memory foam mattress topper conforms to the body and provides cushioning to relieve back and hip pain.
The gel-infused material is designed with perforations to maximize airflow and create a cool and comfortable sleeping environment.
It is manufactured from high resilience materials, which allow the foam to be temporarily compressed without losing its shape.
This high-quality bed comes with a 10-year warranty and lifetime customer service.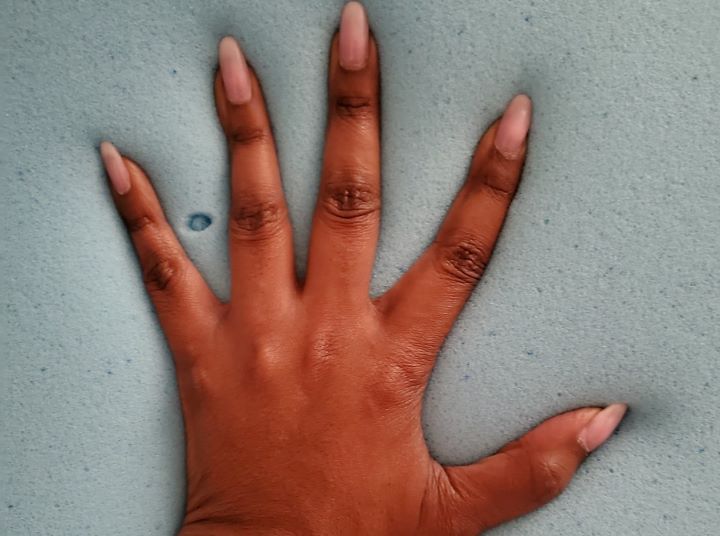 ---
9
This is a 4-inch twin gel memory foam best mattress topper for seniors and is designed for all types of sleepers, be it side, back, or stomach sleepers.
It comes with a pillowy 1-inch layer of fiberfill to provide cloud-like comfort and conform to the body shape to cradle it.
Whereas the 3-inch gel memory foam ensures pressure-relieving support and firmness to reduce sinking and body aches.
The cover for this topper is easily removable and washer-and-dryer safe.
This mattress is made in the USA and comes with a 10-year limited warranty.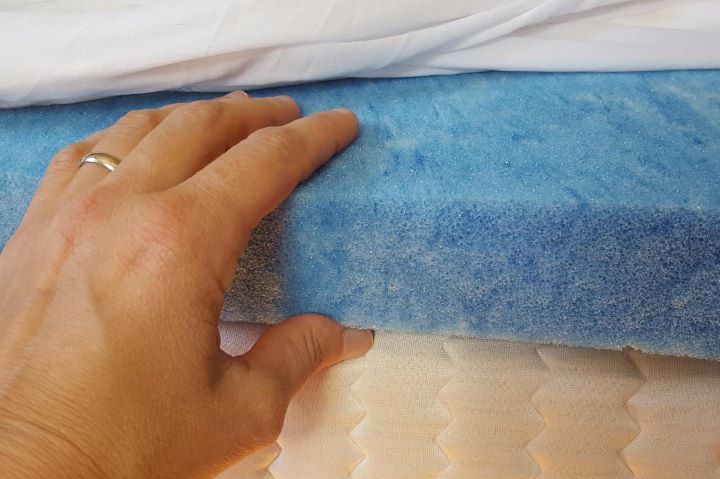 ---
Index Table: Top-Rated Mattress Topper For Elderly
---
---