A mattress topper or pad is a great way to add superior comfort to your bed.
Different people like to sleep in different positions, making them feel comfy and well-rested, and mattress toppers provide additional support.
Those who sleep on their stomach require more support than those sleeping on their side or back.
Therefore, here is the list of the best mattress topper for stomach sleepers that we have compiled to help a person get restful sleep. Here is everything that you need to know.
---
What Challenges do Stomach Sleepers Face?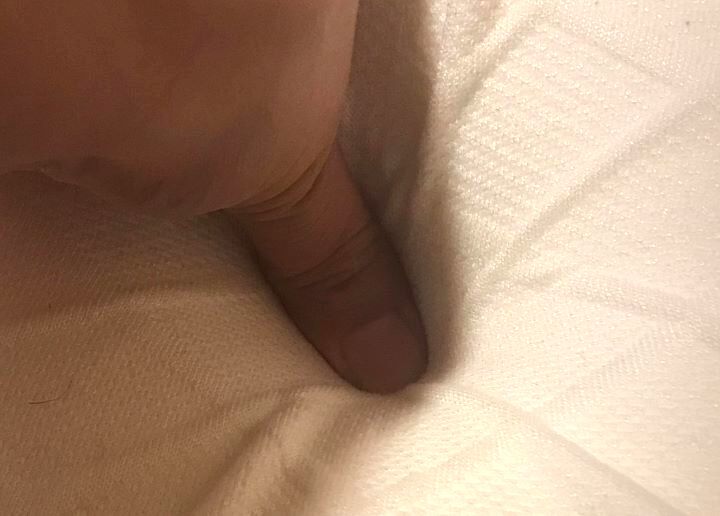 While sleeping on the stomach is one of the most comfortable positions a person can sleep in, it has drawbacks. You may feel like your snoring has reduced; however, it may take a toll on your back and neck. Stomach sleepers can face a lot of challenges, which are written below. You can only solve these challenges with the help of a mattress topper.
Back Pain – This sleeping position stresses the spine and back, which causes discomfort. The position can only be inclined using a firm mattress or mattress topper.
Neck Pain – When the neck is turned on either side while sleeping on the stomach, it can result in a sore or stiff neck. It happens due to the unwanted pressure on the nerves.
Breathing – It can be a little challenging for a stomach sleeper to breathe since they block the airflow if they keep their face downwards. Apart from that, the lungs also get compressed under the body's weight.
Pressure on the Back – Sleeping on the stomach can create pressure and tension on the back from reclining during the day. Therefore, to avoid this, it is essential to put a mattress topper on the bed, which provides additional support. Besides, you may choose from the Serta® mattress topper for additional comfort.
---
The Best Type of Mattress Topper for Stomach Sleepers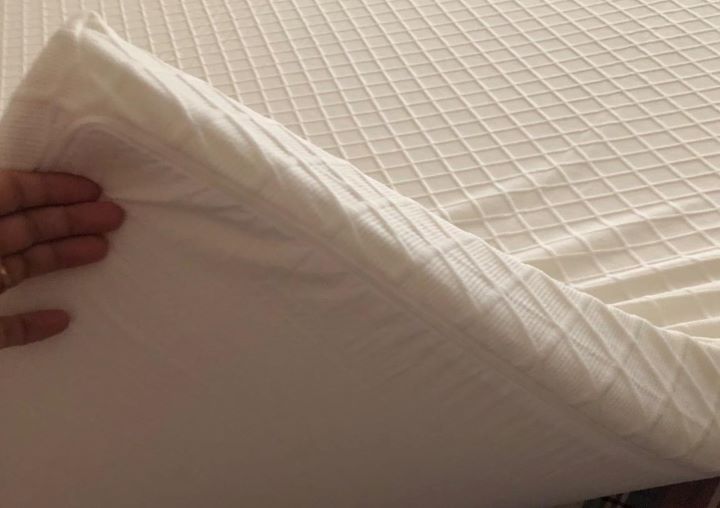 There are different types of mattress toppers that provide correct firmness and support. Here are some of the types you should consider if you are a stomach sleeper.
Foam Mattress Toppers – These are made from high-density foam layers to provide efficient support and comfort. Apart from that, cooling technology is also involved that prevents the heat from getting trapped. It gives consistent support and bounces back to the original position in minutes.
Innerspring Mattress Toppers – It consist of a coil-type support system that is layered with foam. These contour to the body easily and hold up the weight comfortably. Apart from being durable, these mattress toppers prevent the body from sinking.
Hybrid Mattress Toppers – These are a combination of foam and coil, excellent for additional support. However, mattress toppers made from this material may break down very quickly.
---
Features of a Good Mattress Pad for Stomach Sleepers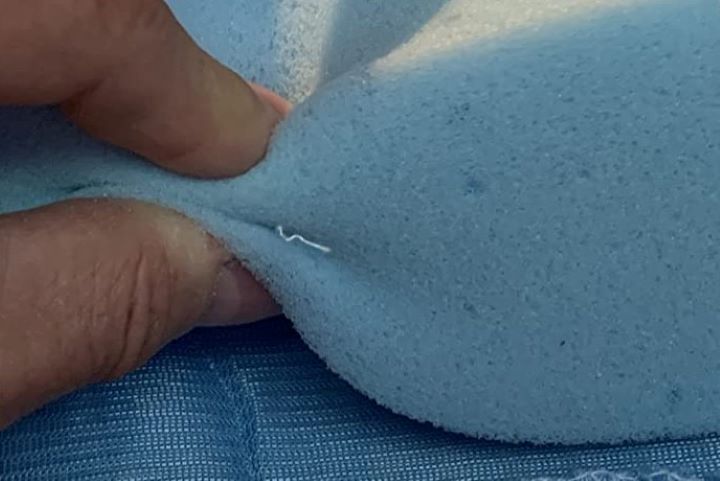 Here are some of the best mattress pad features for those who sleep on their stomach. Read along!

Durability – The mattress topper or pad should be durable and come with a warranty. A sleeping habit changes with time; therefore, you must have a good support system until then.
Quality Material – Although you will find various mattress toppers made up of different materials, you must consider it one of the essential aspects. A mattress topper lasts long only if it is made up of quality material.
Body Contour – A great mattress contours the body's shape to avoid pressure on the back. Therefore, go for those toppers that can take a person's shape to provide uninterrupted comfort.
Cooling – The best mattress toppers for stomach sleepers come with the quality of providing a cool and calm effect. It helps a person sleep much quicker and better throughout the night.
---
Reviews: Best Mattress Topper for Stomach Sleepers
Here is the list of the best mattress topper for stomach and side sleepers.
We hope you love the products we recommend!
So that you know, We may collect a share of sales or other compensation from the links on this page.
---
1
This mattress topper is firm and supports any sleeping position with utmost comfort.
It encourages the air to flow by keeping comfort in mind and contouring the body.
Other than that, the mattress topper also avoids overheating with memory foam's help.
It is certified by CertiPUR-US and OEKO-TEX while being completely suitable for people with allergy issues.
---
2
This is the most comfortable mattress topper by ViscoSoft.
It comes with a high-density memory foam that supports the spine.
Its design provides uninterrupted sleep throughout the night.
You will also find a washable cover along with the topper.
---
3
The padded thick mattress topper provides extra softness for a luxurious sleep every night.
It is designed primarily to alleviate stomach sleepers' neck, shoulder, and back pressure.
This mattress topper is made from high-quality breathable microfiber, making it highly durable.
The mattress pad is machine washable and doesn't require expensive dry cleaning.
It also acts as a mattress protector and protects it from spills, germs, and dust mites.
---
4
The two-inch mattress pad is perfect for stomach sleepers since it curves with the body.
It is infused with gel beads that regulate temperature and prevent overheating.
Apart from that, the memory foam distributes weight and alleviates all the pressure points.
This mattress pad is the best way to rejuvenate an old mattress for prolonged life.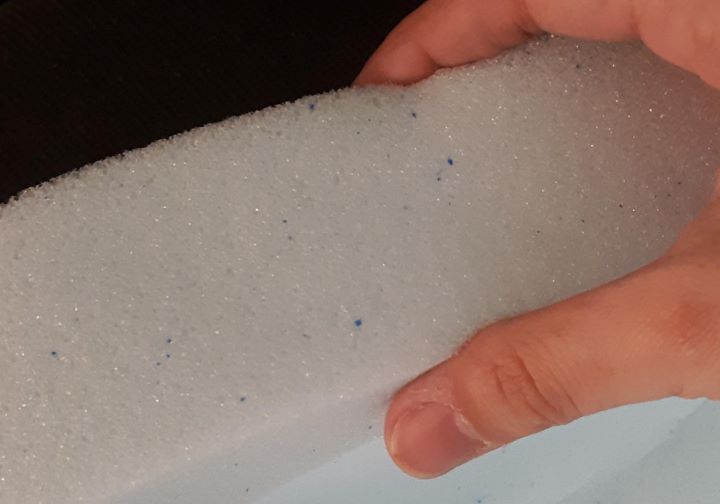 ---
5
The ventilated mattress pad by Abakan distributes body heat evenly.
It is durable and gives support to your body for a long time.
Apart from that, this mattress pad comes with a bamboo viscose cover.
The cover has anti-slip granules that prevent it from slipping.
---
6
Mecor is one of the most authentic mattress toppers and is infused with a gel material.
It captures and distributes heat evenly; therefore, you will enjoy a refreshing night's sleep.
It also adds enough softness to the mattress and makes it even more comfortable while sleeping.
The ventilated design improves airflow and breathability and aligns well with the body, making it pleasant for people who sleep on their stomachs.
This mattress comes with a US certification, making it safe to be used by anyone.
---
7
The mattress is a well-made combination of gel-infused foam along with innerspring work.
It has spring coils that allow greater airflow to keep the temperature ideal.
In addition to that, the mattress relieves pressure, especially when it comes to stomach sleepers.
This durable mattress topper is not only waterproof but also affordable.
They used no harmful chemicals while making this comfortable mattress topper.
---
8
The Tuft & Needle mattress pad comes with a non-skid bottom that prevents skidding.
It has a responsive foam that keeps the surface from sinking while sleeping.
The mattress also features a breathable cover.
It is CertiPUR-US certified and free of harmful chemicals.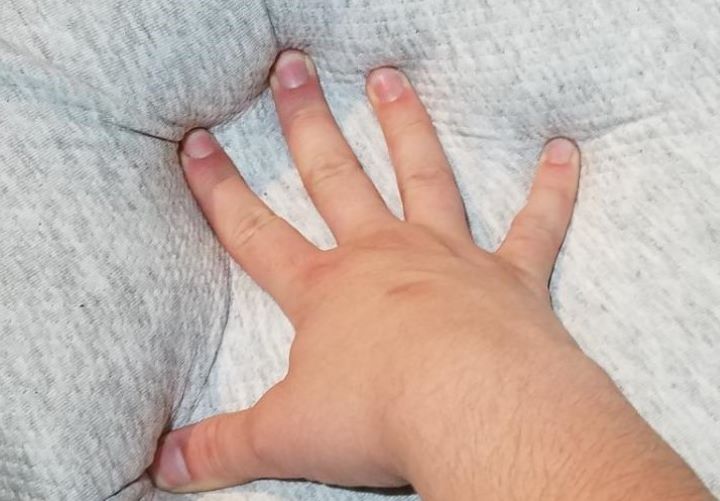 ---
9
The COONP Extra Thick Bed Topper helps you drift into a comfortable and sound sleep.
It distributes weight evenly and helps relieve pressure.
The surface of this mattress topper features great ventilation.
Besides, you can easily wash it in a washing machine.
---
10
This mattress topper by Classic Brands has a cloud-like softness that relieves pressure and provides comfort to stomach sleepers.
It has a unique design that increases airflow and gives a more comfortable sleep climate.
The mattress topper comes with a mesh cover that you can wash easily.
It is antimicrobial and resistant to bacteria, dust mites, and mold.
---
Index Table: Top-Rated Mattress Topper for Stomach Sleepers
---
---