Some of the links in this post are affiliate links. This means if you click on the link and purchase the item, I will receive an affiliate commission at no extra cost to you. All opinions remain my own.
GA global mattress brand, Serta, has multiple options for your mattress topper needs. Most Serta mattress topper products are made of high-quality foam and are free of many common types of allergens.
So here we are with the best Serta Mattress Toppers, along with some quick insights that will help you make an intelligent buying decision. Have a look!
---
How Long Do Serta Mattress Toppers Last?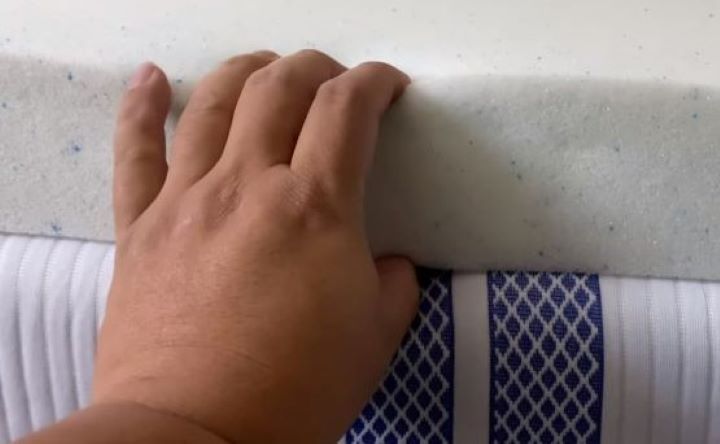 Mattress toppers are usually bought to add comfort to the existing mattress. They last for years, and you can enjoy their comfort for a longer time if you take good care of them.

Years of Comfort – Serta Mattress toppers can last from three to five years. This may also depend upon the material of the chosen topper.
Maintenance Instructions – Each topper comes with maintenance and cleaning instructions such as flipping, dry cleaning, and disinfecting. Therefore, you should always follow these to improve the lives of these toppers.
Replacement – If your old mattress topper has hardened over time, you may need to replace it with a new one.
---
Why Choose Serta Mattress Topper?
Serta is a renowned brand that has earned a name, over the years, with its quality products. Here is a quick overview of why you must invest in a Serta Mattress topper.

One of the Pioneer Mattress Brands – Serta is one of the first brands in the mattress domain and has been the pioneer of many technologies that make your sleep time more comfortable. It has years of reputation that you may trust. They also offer the best mattress topper for elderly that focusing on their comfort.
iComfort® Sleep System – One of Serta's iconic interventions, the iComfort® Sleep System, which features most of its mattresses and mattress toppers, which is the key reason behind the level of comfort that its products offer to the users.
Number #1 – Over the years, Serta has emerged as the top mattress brand online manufacturer in the US and the world.
Safe Products – Serta adheres to all the safety standards laid out by the CertiPUR-US®, and all its products are tested for being made without PBDEs formaldehyde, heavy metals, ozone depleters, and phthalates.
---
Best Materials of Mattress Toppers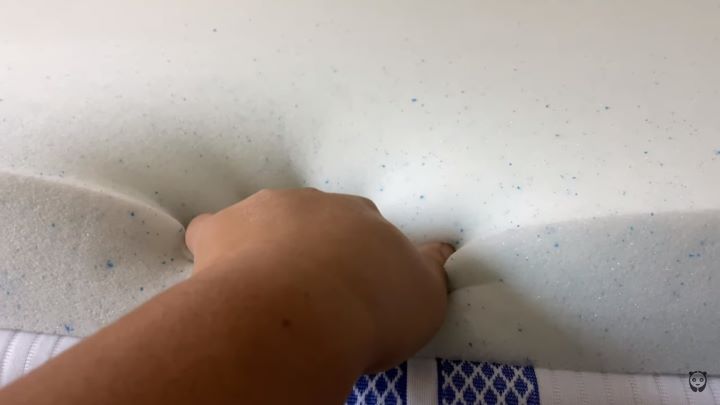 Have a look at the top material that makes up the best mattress toppers.

Memory Foam – Aside from toppers, having Amerisleep mattresses Memory foam are the ones in the highest demand, thanks to their high level of comfort. However, it may accumulate a lot of heat, but you can easily address this problem if you go for gel-infused versions.
Featherbed – Feather mattress toppers are extremely lightweight and spot-on when it comes to delivering plush comfort. Besides, these are also all-season mattress topper variants.
Latex – Latex mattress toppers are known for high durability and have better resistance to microbes and dust mites. However, there is one catch with Latex toppers: they start fading away very soon, plus tears may also appear on the surface.
Cotton – the truly versatile Cotton is a breathable material for mattress toppers. It efficiently regulates the body temperature and also is easy to clean. However, it also tends to wear down pretty quickly.
---
How We Test and Score Serta® Mattress Toppers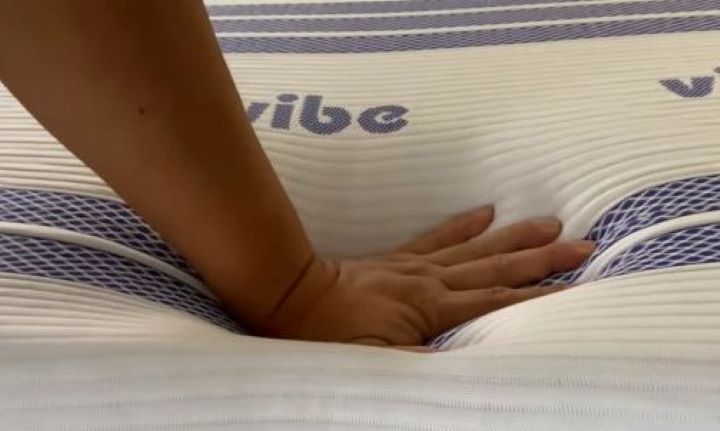 These reviews are based on intense research, analysis, and feedback from our experts and real users from different digital platforms.
We spent 19 hours trying, testing, and scoring these Serta® Mattress Toppers, for different key parameters and then shortlisted the best products in the market, saving you time and effort.
We used the following parameters for our tests and analysis.
Support – We checked how well the products provide support to the user's body and help maintain better alignment.
Breathability – We checked if the fabric of the products was breathable or whether it caused any sweating.
Comfort – We checked how the products were comfortable and safe when used.
Hypoallergenic – We observed how the products are likely to trigger an allergic reaction.
Maintenance – We researched how long users are able to use the products without any reported changes in the quality and how easy was it to clean.
---
Frequently Asked Questions (FAQ) on Serta® Mattress Topper
---
Reviews: Best Serta Mattress Topper
Below is the list of top Serta mattress topper reviews that we found on Amazon.
We hope you love the Serta mattress toppers we recommend!
So that you know, We may collect a share of sales or other compensation from the links on this page.

---
1
This breathable gel-infused memory foam is designed for comfort and support.
The thermal particles in this Serta mattress provide a cool, comfortable sleep surface.
It adapts and conforms to the body's contours to enhance support and comfort.
This queen-sized mattress topper is made in the USA, comes in various sizes, and is breathable.
| Rating Category | Weight % | Score |
| --- | --- | --- |
| Support | 30% | 100 |
| Breathability | 25% | 100 |
| Comfort | 20% | 90 |
| Hypoallergenic | 15% | 95 |
| Maintenance | 10% | 90 |
| Total Score | 100% | 96.25 |
---
2
This mattress topper by Serta is available in different sizes, ranging from Californian King to Twin size.
It offers a great blend of gel-infused memory foam mattress toppers, featuring a soft and textured cover.
You may use it to extend your mattress's life or add a layer of plushness to your sleep time as it reduces the tossing and turning due to a hard bed.
This mattress cover is made of High Airflow technology and creates a breathable base beneath your body.
The foam is certified by CertiPUR-US and is made in the US.
| Rating Category | Weight % | Score |
| --- | --- | --- |
| Support | 30% | 100 |
| Breathability | 25% | 95 |
| Comfort | 20% | 90 |
| Hypoallergenic | 15% | 95 |
| Maintenance | 10% | 90 |
| Total Score | 100% | 95 |
---
3
This Serta pillow top and memory foam mattress topper is another great option for a goodnight's rest.
However, the best part about this Serta mattress topper is that it promotes proper spinal alignment and is optimal for straight and side sleepers.
Though this mattress topper does not come with a strap, it is heavy as well as sturdy enough to stay in place on top of your regular mattress.
| Rating Category | Weight % | Score |
| --- | --- | --- |
| Support | 30% | 95 |
| Breathability | 25% | 95 |
| Comfort | 20% | 90 |
| Hypoallergenic | 15% | 95 |
| Maintenance | 10% | 90 |
| Total Score | 100% | 93.5 |
---
4
This Serta Mattress Topper delivers comfortable and cozy sleep with its excellent temperature regulation.
The plush featherbed conforms to the contours of your body, whether you sleep on your side or lie flat on your stomach.
Moreover, the feather filling is entirely hypoallergenic, with small feathers for better sleep.
The filling used in this topper is certified by American Down and Feather Council and Responsible Down Standard.
---
5
Revel in sleep full of luxury and comfort with this mattress topper by Serta.
It also features a 3-inch thickness and high-density foam that evenly distributes your body's weight, and your body feels snuggled.
Besides, it enhances your sleep by the combined action of copper and cooling gel.
The temperature sensitivity of this topper keeps your body sweat-free at night.
With the addition of copper, the memory foam is naturally anti-microbial and dust resistant.
---
6
Serta's Comfort Cool Gel Memory Foam mattress topper is designed to provide maximum support and breathability while you sleep.
It allows for temperature regulation and adjusts according to the body's contours for enhanced comfort.
This mattress's Gel infusion technology provides added support to any sleep and pressure relief.
It is made in the USA and can be used to extend your mattress's life.
---
7
This conforming memory foam comes infused with super-conductive graphite.
It is designed to provide a cooler night's sleep by leeching away the heat released from the body while asleep.
This mattress provides superior pressure relief and conforms to the body's contours for maximum support.
It allows for enhanced airflow and thermal conductivity to ensure superior temperature regulation and is highly durable.
This Queen-sized Graphite induced mattress is made in the USA.
---
8
Serta's iComfort Memory Foam provides comfort by conforming to the body's contours and regulating temperature for a cool night's sleep.
This mattress is infused with Carbon microfibers that offer lightness, flexibility, strength, and durability.
The high‐density design provided a superior support curve, pressure relief in low compression zones, and added support in deeper ones.
This mattress is breathable and made in the USA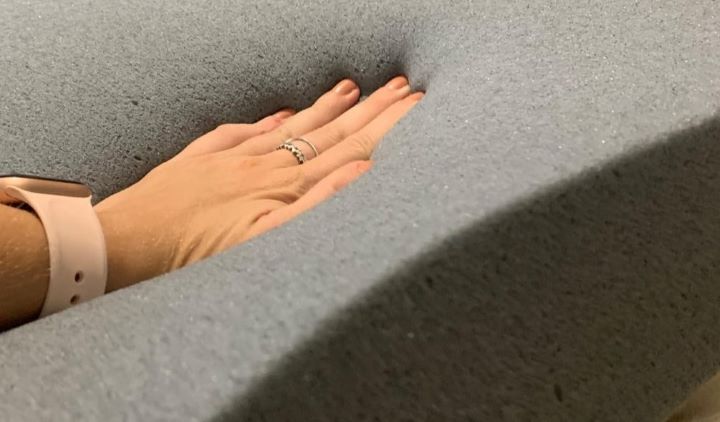 ---
Index Table: Top-Rated Serta Mattress Topper
---
---