If you want to double the comfort of your bedroom, investing in a memory foam futon mattress is a way to go! This mattress provides optimum comfort and can also serve as a sitting pad. It is durable and will make it easier to accommodate an unexpected guest. Read along to know more.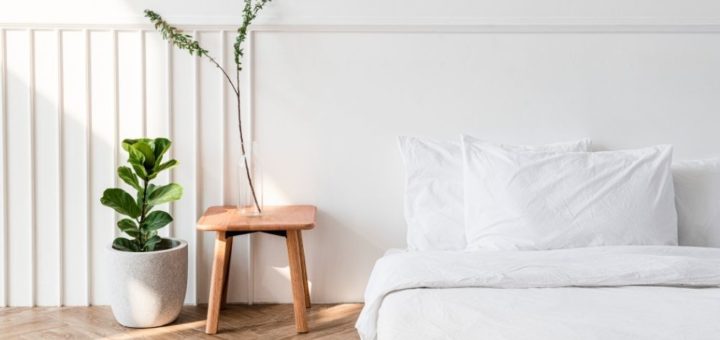 ---
Types of Futon Mattress
Futon mattresses come in several shapes and sizes. In addition to that, these differ when it comes to the material. While some may feature cotton, others are built using metal coils or foam. Here are some of the materials that can be found in a futon mattress.

Spring – Spring mattresses have been in the picture since forever. They feature coils covered in quilted layers. This keeps them firm and also helps in providing additional support. Furthermore, spring futon mattresses come at a reasonable price. The only con is that these are heavy and difficult to fold.
Cotton – If you are looking for an affordable option, cotton is an excellent choice. These are lightweight and easy to fold. Additionally, this material is breathable and hypoallergenic. However, these aren't solid like memory fold or spring and do not provide additional support to the back.
Memory Foam – Memory foam has gained huge popularity in the recent years. These offer several benefits and are more comfortable than the rest of the options in the market. It is mainly because memory foam takes the shape of the body and is more durable than the others. The only drawback is that these mattresses are way too pricey. We shall talk about memory foam futon mattresses in detail in the next section.
Cotton/Foam Hybrid – Hybrid mattresses work wonders since these provide benefits of two different types of mattresses. Here we are talking about cotton and foam hybrid. These are comfortable and provide greater support than plain cotton mattresses.
---
Advantages of a Memory Foam Futon Mattress
Memory foam is one of the most luxurious types of mattresses. Apart from providing superior comfort to your body, these have a longer life span and can be used for years altogether. Here are all the reasons why investing in a futon mattress made of memory foam will prove to be super beneficial for you and your family.

Motion Absorption – Memory foam is adept in absorbing even the slightest movement so that the other person sleeping next to you doesn't feel a thing. The ability to limit the effects of motion or movement makes an incredible choice for those who are light sleepers. Hypo-allergenic – Sometimes, your mattress may be the reason why you get allergies so frequently. However, if you switch to memory foam, you won't suffer from such issues as it is hypoallergenic. It repels mold and mildew and is also dust mite resistant. Therefore, you will get a peaceful sleep at night.
Pressure Relief – Another benefit of getting a futon mattress featuring memory foam is that it relieves pressure from your body and gives you a comfortable sleep. It disperses the weight of the body throughout the surface. So, you won't have to wake up with pain in your knees, hips, or back.
Customizable – You can choose from different models when it comes to a memory foam mattress as they may differ in thickness, density, and airflow. Therefore, no matter what your requirement is, you can always get your hands on the best product.
---
Factors To Consider While Buying Memory Foam Futon Mattress
There are various things to keep in consideration when you plan to buy a futon mattress made from memory foam. Here are some of the best features that will help you find a reliable mattress.

Comfort – Comfort over everything! Well, it caters to a futon mattress as well. Therefore, look for a mattress that ensures to give you maximum comfort while sitting as well as sleeping. At present, there are different options in the market. While some may let you sink, the others will be firm. So, choose the one that easily fulfills your needs.
Versatility – Futon mattresses are used for two different purposes. Therefore, based on your personal requirements, choose a product that works well as a sleeping mattress as well as a seat cushion. It should also be easy to move around and lightweight.
Size – The size of your futon mattress depends on the space that is available to you. Therefore, before purchasing, make sure you take the measurements of the room so that it doesn't sit there awkwardly.
Durability – Durability mainly depends on the type of material used in the mattress. Therefore, if you choose a cotton futon mattress, you may notice that it will start sinking after a couple of uses. Additionally, take notice of the warranty as well.
---
Reviews: Best Memory Foam Futon Mattress
If you cannot make your mind and decide which product will serve your needs, we are happy to help! Here are the six best futon mattresses for you to purchase. The good news is that these mattresses are made of memory foam. Also, this is to inform you that if you buy any mattress from the link given below, we may get a commission.
---
1
The MAXYOYO offers superior comfort with this memory foam mattress.
The thickness of the mattress is around 10 cm which makes it a great option if you prefer sleeping on the floor.
Additionally, the cover of the mattress features microfiber cotton, excellent for those with sensitive skin.
You can also use it as a playing pad for your children.
Score:
99
By Pavneet Lobana
---
2
With a 2-layer design, the JINGWEI mattress provides support to every part of your body.
It is convenient to store when not in use.
On top of that, the memory foam will keep you cool and reduce pressure from head to toe.
The mattress is free from chemicals and heavy metals.
Score:
98
By Pavneet Lobana
---
3
The full-size futon mattress from Compact Technologies is perfect for sitting and sleeping.
It will act as an additional bed when you have guests around.
Since the mattress is portable and comes with a case, it can easily be used for camping.
Besides, it features foam construction which makes it very comfortable.
Score:
98
By Pavneet Lobana
---
4
The foldable memory foam mattress by Inofia is plush and breathable.
It is quick to assemble and gives you an instant solution for unexpected guests.
Additionally, it has passed the CertiPUR-US Certification and gives long-lasting comfort.
This futon mattress comes with an anti-slip bottom.
Score:
97
By Pavneet Lobana
---
5
A versatile addition to your house, Smile Back's futon mattress can be used while camping or traveling.
It features a comfortable body cradling memory foam material.
In addition to that, it is also accompanied by a washable cover.
Just make sure to keep it in a ventilated area for at least 24 hours.
Score:
96
By Pavneet Lobana
---
6
The Flamingo futon mattress comes with three free accessories!
It is easy to store and carry.
Apart from memory foam, the mattress features cotton, which gives superior comfort.
The print looks very chic and enhances the look of your living room.
Score:
96
By Pavneet Lobana
---
Index Table: Top-Rated Memory Foam Futon Mattress
---
---