Some of the links in this post are affiliate links. This means if you click on the link and purchase the item, I will receive an affiliate commission at no extra cost to you. All opinions remain my own.
If you have sleep-related issues and experience body aches right when you wake up, you can improve your sleep quality and health using a box spring for your memory foam mattress.
Relieve your body from backache and get the most comfortable sleep with a mattress that supports your body individually all through the night. You will wake up all rested and full of energy.
---
Benefits of Box Spring Bed Frames

Give your bed an upgrade with box spring bed frames with multiple benefits and get the most comfortable sleep you have ever had.

Stability – The strong and sturdy metal and solid wood frame will provide your mattress with a stable and flat surface.
Shock Absorption – There will be reduced wear and tear on your mattress over the years with the shock absorption feature.
Improved sleep – A no-sag and even weight distribution will help you have an improved sleep experience throughout the night.
Durability – Increase the durability of your memory foam mattress and get an elevated platform for a low-rise bed.
---
Benefits of Memory Foam Mattresses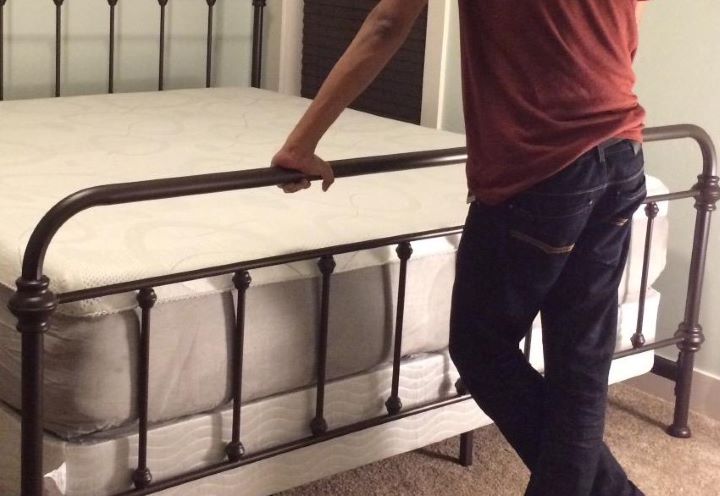 We cannot ignore how important sleep is for the mind and body in a fast-paced life. You can blame your sleepless night over your mattress and learn why you need to switch to memory foam for better sleep.

Back support – Each part of your body is individually supported, which spreads the weight of your body evenly. So, there won't be any extra pressure on your back.
Hypo-allergenic – The materials used to make memory foam are hypoallergenic, which is good for people with allergies. Additionally, with an added benefit of dust mite mitigation.
Pain Relief – Prevent any body aches and get pain relief with the pressure point release technology of memory foam.
Noiseless – You won't hear any squeaking noises as you move freely over your memory foam mattress.
---
Buying considerations for Box Springs for Memory Foam Mattresses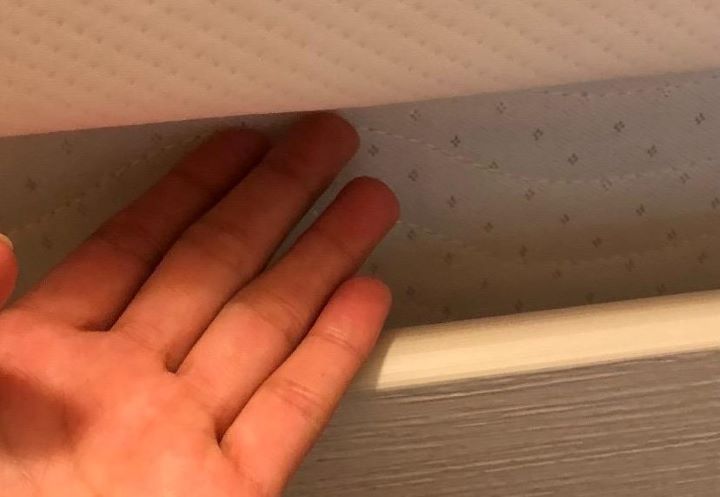 Think again if you are still skeptical about getting a box spring mattress for your bedroom. You deserve the best sleep after a long tiring day with the best memory foam to adapt to the shape of your body.

Material – The memory foam comes in various materials like cooling gel, latex, and open-cell to pick the best option suitable for you.
Size Range – With various sizes like a king, queen, or split boxsprings, you have the freedom to choose the perfect fit for your bed.
Adjustable – One size doesn't fit all in the case of mattresses; you should pick according to your sleeping and existing bedding requirements.
Firmness – When it comes to mattresses, choose a memory foam futon mattress that will provide you an appropriate amount of comfort and softness along with support for your spine.
---
Reviews: Best Box Spring For Memory Foam Mattress
Here is a list of box springs for memory foam mattresses perfectly curated for you.
We hope you love the products we recommend!
So that you know, We may collect a share of sales or other compensation from the links on this page.
---
1
The smart box spring mattress is a good investment and will last you a long time with a strong and sturdy steel structure.
Compared to a local mattress, a smart box spring has a simple construction and is easy to assemble.
So, you can stay stress-free about the mattress's performance with a free 5-year warranty.
The mattress's memory foam will adapt to your body's shape to give you better sleep.
There will be no problem finding the best fit for your bed, and the mattress will fit into your bed with various sizes available.
Even if you do not know the assembly, you can still follow the easy instructions and use the mattress tools.
Sleep better after a long tiring day in the most comfortable bed equipped with springs and thick memory foam.
The box containing all the parts and tools is shipped compactly, making it convenient for you to carry it to the respective room.
---
2
This box sprint is split into two halves, making it accessible to carry around the house through narrow hallways and even smaller rooms.
Besides, the mattress will stay in shape for years, with the sturdy wood make and dense lumbar.
You need to unpack the mattress and place it wherever you want, as the bed is pre-assembled and doesn't require you to break a sweat.
Additionally, it is available in various sizes, so you will not have to compromise in finding the perfect fit for your bed.
The high rise of the box spring mattress makes it a perfect fit for a low rise bed to provide some additional height.
This brand claims you won't toss and turn in bed all night and get uninterrupted sleep.
---
3
Get this queen-size mattress with a strong and durable make to go along with your queen-size bed.
The Box spring comes in a compact box delivered to your doorstep, making it convenient and hassle-free.
If you continuously suffer from backaches and sleepless nights, a mattress with memory foam is what you need to fix that.
Innovative design made of steel is more durable and functional than its wooden counterparts.
The various sizing options give you the freedom to pick your household's most suitable size.
Designed to be compact yet serve the luxurious and comfortable sleep for years to come.
You will need under an hour and the box tools to assemble the box spring mattress.
---
4
The strong spruce foundation will work even for the heaviest mattresses to make your bed comfortable without sagging.
You will comfort the noise-free mattress for uninterrupted sleep with a robust setup.
Packaged to fit in a compact space, the box set is easy to carry and place without the hassle of going through tiny hallways.
This handcrafted solid wood box spring is easy to assemble by following to-the-point instructions to assemble the box with given tools.
You will have a smooth sleeping surface with a high profile of 8 inches with a memory foam material.
The drawstring cover the mattress comes with is removable and washable, so you have a clean and comfy bed.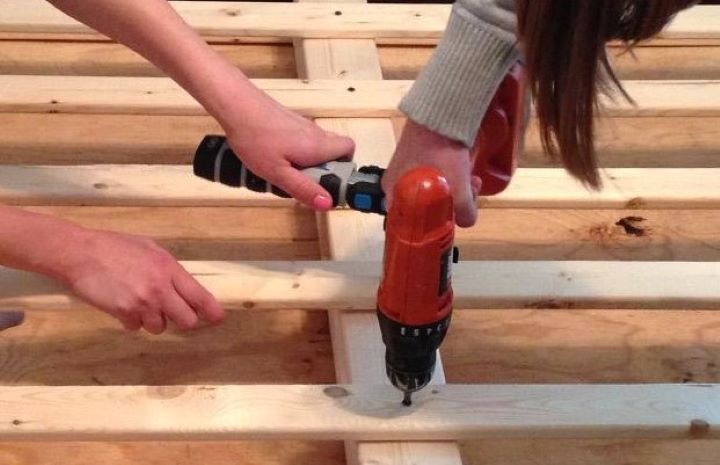 ---
5
This box spring is a strong foundation for the mattress to ensure it doesn't sink in the middle or sides.
It is made with a traditional wood structure of high-quality Lumber.
The lightweight Lumbar is dense and designed to prevent the box spring from loosening its structure.
It comes fully assembled for your convenience.
---
6
Looking for a perfect box spring and mattress fit for your bed, then look no further than an innovative Bi-fold box spring for even weight distribution.
This is a no assembly box spring; open the easy-to-handle package, and unfold the mattress.
The memory foam mattress is equipped with airflow channels and fresh foam to maintain night temperature.
A non-skid poly jacquard fabric cover will keep your mattress placed in the center over the metal frame to keep your heavy mattress in place and is less maintenance.
---
7
The Walter, designed by Zinus, is built with an unwavering steel structure that is reliable.
It features closely spaced wooden slats to ensure the mattress gets the support it requires and does not sink in the middle.
The slats are placed 2.5-2.9 inches apart and are designed to support a maximum weight capacity of 250lbs-500lbs, depending on the box spring's size.
It is made to be 4-inch high to ensure it suits tall mattresses, as well as people who like their beds lower.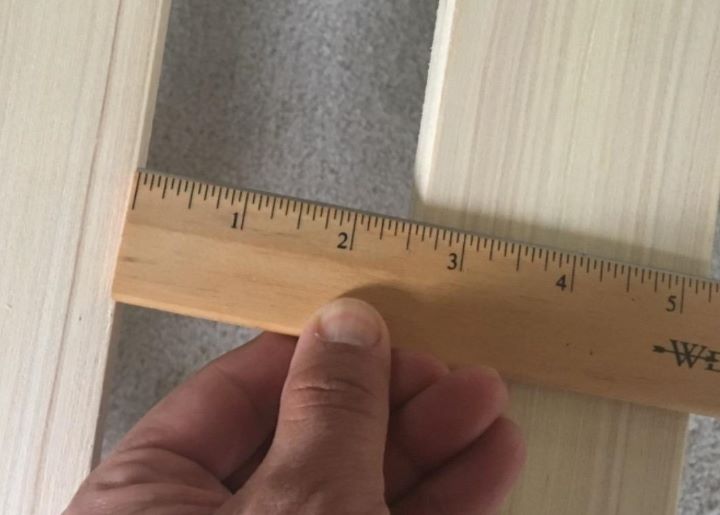 ---
8
This box spring is designed to serve as a foundation for the mattress to prevent sinking in the middle of the bed.
It is made from steel for longer-lasting durability and sturdy support in the frame.
The horizontal slats distribute the weight evenly and make the bed more comfortable.
It comes encased in a zipped cover that is removable and suitable only for spot cleaning.
---
9
This box spring is designed with heavy-duty steel slats to provide sturdy support to the mattress.
It comes encased in a modern-style, dotted pattern cover equipped with elastic straps for easy on and off.
It is 9-inch in size and is ideal for better shock absorption and ventilation.
This box spring comes in a Queen size and perfectly fits Queen size mattresses.
---
Index Table: Top-Rated Box Spring For Memory Foam Mattress
---
---