Some of the links in this post are affiliate links. This means if you click on the link and purchase the item, I will receive an affiliate commission at no extra cost to you. All opinions remain my own.
Bunkie Boards are essential bed accessories for a good reason.
They not only prevent the mattress from sliding or sagging but also add support for your mattress to make them last longer.
Subsequently, bunkie boards also provide a foundation for your mattress, support your back, and ensure sound sleep. Besides, most bunkie boards feature steel or solid wood frames with slats and fabrics.
But finding the best is never easy. So we shared the best bunkie board reviews to save you from the hassle of endless scrolling and browsing. Have a look!
---
Benefits of Bunkie Boards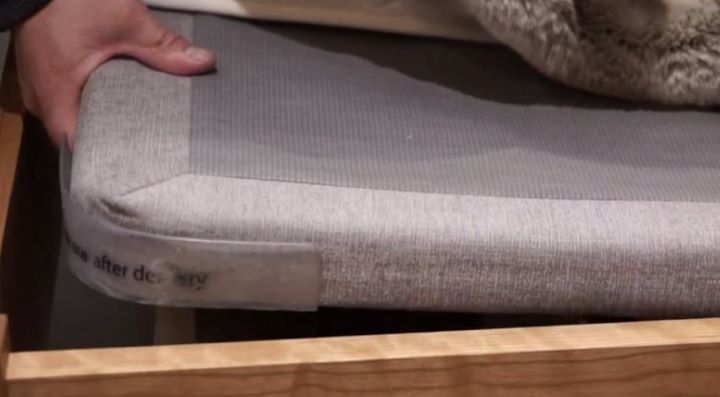 Bunkie boards are surely not just a piece of furniture, as they are jampacked with several benefits. Here are the top ones.

Strong And Robust Support – Bunkie boards, while supporting the mattresses, prevent the bed frame's wobbles and reduce tossing and turning at night.
Reduces The Risk Of Bone Inflammation – Most orthopedics believe that the wrong choice of bedding can result in bone and muscle-related issues like bone inflammation, arthritis, cervical, etc. Having a bunkie board underneath the mattress can the risk of such ailments.
Low Profile Bedding – Since bunkie boards have little thickness, they provide a low height to the mattress, which is just ideal for kids and the elderly.
Light Weight – Bunkie boards are a good option to keep the bed's weight on the lower side of the scale. Additionally, they are easy to assemble and carry.
---
What to Look For in Bunkie Boards?
While all bunkie boards look alike, they are rather not similar. So here are a few things to look for while making your purchase to avoid disappointing returns.

Noise Free – Beds that squeak for any reason never allow for a peaceful night. So look for bunkie boards that are covered in fabrics. Besides, slightly quilted and with slip-proof tapes make no noise at all.
Durability – Especially when choosing a wooden board, ensure that the slats are capable enough to endure a high amount of weight.
Size and Fitting – Just like choosing the size of mosquito net for bed, the bunkie board must be the right size as well to fit on your bed frame and beneath your mattress. These are also compatible with most mattresses, so that won't concern you.
---
Bunkie Boards Versus Box Springs
Bunkie Boards and Box Springs are cunning competitors when choosing a bed foundation. But here is a brief comparison between the two, worth checking out.

Height – Bunkie boards are not more than 2 inches in height. Whereas standard box springs are 9 inches high.
Weight – On average a box spring weighs around 105 pounds. On the other hand, bunkie boards are much lighter at 30-40 pounds. Please note that weight varies concerning material and its type, but it is fair to say that box springs are hard to move around.
Mattress Type – Bunkie boards are suitable for most kinds of mattresses, while box springs are specially designed for spring mattresses.
Price – Bunkie boards are much cheaper in comparison to box springs. However, box springs may prove to be much more durable than bunkie boards.
---
How We Test and Score Bunkie Boards
These reviews are based on intense research, analysis, and feedback from our experts and real users from different digital platforms.
We spent 34 hours trying, testing, and scoring these Bunkie Boards, for different key parameters and then shortlisted the best products in the market, saving you time and effort.
We used the following parameters for our tests and analysis.
Support – We checked how well the products provide support to the user's body and help maintain better alignment.
Noiseless – We checked if the products have nonslip padded tape for a noise-free sleeping experience.
Lightweight – We checked if the products feel light on the skin and if its maintain comfort throughout the sleep.
Durability – We researched how long users are able to use these products without any reported changes in their quality or design.
Price – We checked the products' affordability having good quality.
---
Frequently Asked Questions (FAQ) on Bunkie Boards
---
Reviews: Best Bunkie Boards
As mentioned in the little list below, we picked the top bunkie boards for you with much research and effort.
We hope you love the bunkie boards we recommend!
So that you know, We may collect a share of sales or other compensation from the links on this page.

---
1
The Zinus Annemarie Solid Wood Bed Support Slats are solid and sturdy support for your mattress.
And the slats come in a set of two and fit any standard bed frame.
To install the slats, place them vertically from the bed frame's head to the foot for maximum support.
No assembly is required for this best bunkie board king size. Just unpack and place. In addition, the product comes with a five-year warranty.
| Rating Category | Weight % | Score |
| --- | --- | --- |
| Support | 30% | 100 |
| Noiseless | 25% | 95 |
| Lightweight | 20% | 100 |
| Durability | 15% | 95 |
| Price | 10% | 95 |
| Total Score | 100% | 97.5 |
---
2
This made in USA wooden bunkie board is split into two for ease of transport and storage.
It provides efficient support to your back, reduces fatigue and pain, and ensures deep sleep.
The premium quality material is coupled with the Stitch bond fabric material's strength in which it comes encased.
It furnishes ample support to the body to not suffer from back stiffness and aches. Besides, it is also available in different bed sizes.
| Rating Category | Weight % | Score |
| --- | --- | --- |
| Support | 30% | 100 |
| Noiseless | 25% | 95 |
| Lightweight | 20% | 100 |
| Durability | 15% | 90 |
| Price | 10% | 95 |
| Total Score | 100% | 96.75 |
---
3
Improve your sleeping experience by adding this firm wooden bunkie board by Spring Coil.
Its premium stitch bond fabric can support plenty of weight without wearing out or snapping.
It perfectly fits in standard-size bed frames and is available in Twin sizes.
Though the color may vary, the bunkie board weighs around 10 lbs.
| Rating Category | Weight % | Score |
| --- | --- | --- |
| Support | 30% | 100 |
| Noiseless | 25% | 95 |
| Lightweight | 20% | 95 |
| Durability | 15% | 90 |
| Price | 10% | 95 |
| Total Score | 100% | 95.75 |
---
4
This 1.6-inch wooden bunkie board renders great support to your mattress, irrespective of its type and age.
While the slats are made of wood, the frame is steel. But rest assured that it will stay noise-free, thanks to the nonslip padded tape, which keeps the bunkie board in place.
It will come compactly packaged, and the slats are ideally placed 2.4 inches apart for quality support. You will not require additional assembly tools, as these will come within the package.
---
5
The Zayton bunkie board comes split into two halves for convenient transportation and storage.
Also, no assembly is required; it just needs to be placed on the bed frame and ready to use.
Its stitch bod fabric can support heavyweight, and two of these can be used side by side to fit a standard frame.
Adding support and firmness from underneath the mattress helps promote healthy sleep and fatigue reduction.
---
6
Equipped with 2 inch North American Lumber slats, this bunkie board is the best way to add a new life to your old bed. Or even to build a lasting new one.
These come wrapped in a delicate quilted fabric, making it a smooth and sleek finish.
Furthermore, these are not squeaky at all, and your peaceful and comfortable sleep time gets ensured with this pair of bunkie boards.
---
7
This bunkie bed is designed to add extra support under the mattress to prevent sagging.
It offers a low-profile solution to enhance a mattress's firmness without adding bulk or height to it.
The bunkie bed is designed to fit a twin mattress size.
The board is 0.75 inches thick, with an overall 30×60 inches and 15×30 inches when folded.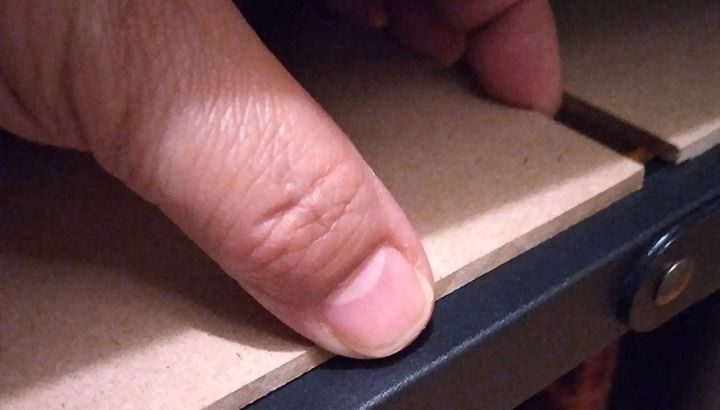 ---
8
This bunkie bed is designed for standard size beds.
The slats are sturdy and reliable enough to place directly onto the bed frame.
It comes assembled for your convenience.
The bunkie board comes in a variety of sizes to suit your beds.
---
9
This bunkie board is 38.875 W x 72 L x 0.75 H inches in size.
It is designed to be durable enough to place a mattress on the bed slats directly.
The bunkie board features 13 connected slats spaced approximately 3.3 inches apart for easy assembly.
It is made out of solid Southern Yellow Pine.
---
10
This bunkie board is made with premium quality wood.
It is designed to fit various beds' standard sizes, including Queen, King, and Twin sizes.
The wooden slats are sturdy enough to handle the weight of the mattress.
It comes pre-assembled for easy installation.
---
Index Table: Top-Rated Bunkie Boards
---
---