Bamboo bed sheets have become an increasingly popular choice in bed linen by many customers.
Therefore, we shall discuss the best bamboo sheets for you to buy.
Since bamboo sheets are a relatively new concept, there are a few pros and cons to consider.
Below are some bamboo bed sheets reviews and a buying guide to help you invest in the best product. Let's dive in!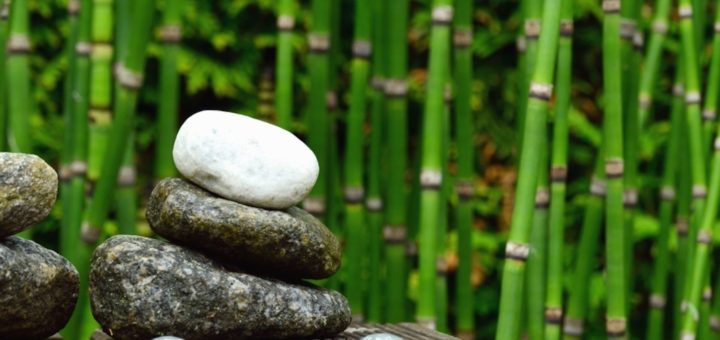 ---
Pros and Cons of Buying the Best Bamboo Sheets
There are various pros and cons of having bamboo sheets; here are a few main ones to consider.
Pros
Comfortable – Bamboo has a unique advantage over other bed linen types when it comes to comfort as it is incredibly luxurious to the touch. It is even softer than cotton!
Healthy – Organic bamboo is naturally hypoallergenic and antibacterial. These sheets also reduce allergies by reducing the amount of moisture in your bed, which is the primary source of allergies.
Durable – Bamboo sheets are much more durable than any other sheet material and are much less likely to pill or tear, which is a regular issue with other fabrics.
Cons
Expensive: Bamboo sheets are very expensive. However, if you weigh the pros and cons, Bamboo is durable and long-lasting. Therefore, it is an investment that will save you from having to replace your sheets regularly.
---
How to Spot the Best Bamboo Sheets?
Look for these telltale signs to choose the best bamboo sheets for your house.
Material – Look for Natural Organic Bamboo or 100% Viscose Bamboo.
Weave – You can decide on a sateen weave with a soft satiny feel or the natural twill weave, which is smooth and delicate, but not as soft as sateen. Also, look for a 300 or more thread count.
Bamboo Viscose VS Bamboo Lyocell – Bamboo Viscose is more durable and softer than Lyocell, so the choice here is up to you. Bamboo Lyocell, however, will be much cheaper.
---
Basic Features of the Best Bamboo Sheets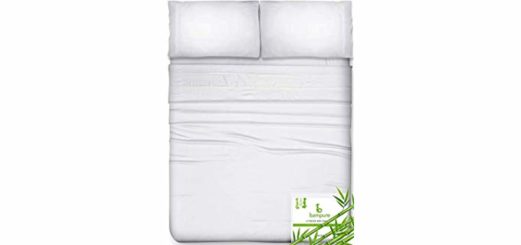 Made from 100% natural viscose bamboo or organic bamboo.
It should have a 300 thread count or more weave.
It can be Lyocell, sateen, or Modal feel.
Oeko-Tex certified for purity.
Color selections available.
Different size options.
Deep pocket or extra depth design for a better fit.
---
Reviews: Best Bamboo Sheets
Given below are some bamboo sheets review so that you invest in the best product. Also, it is to inform you that if you make any purchase from the links given below, we will get some profit.
---
1
The PANDATEX bamboo sheets are super-soft and breathable. These come in a selection of fitted and flat sheets.
Available in different sizes and color options to choose from.
It is made from 100% Premium Viscose Bamboo.
Naturally breathable and cooling.
It is manufactured with sustainable resourcing.
It features a deep pocket design on the fitted sheet and comes in a reusable package.
Pros
4-Piece set.
Eco-friendly materials.
Breathable construction.
---
2

The DTY luxury bed sheet set is made from high-quality Viscose Bamboo and is Oeko-Tex Certified.
It comprises 100% Pure Viscose Bamboo.
The sheet features an improved design with the availability of new colors.
It comes in a four-piece set – fitted sheet, flat sheet, and two pillowcases.
The Oeko-Tex certification shows its low environmental impact while manufacturing.
Pros
100% Organic Bamboo.
Oeko-TEX Certified.
4-Piece Sheet Set.
300 Thread count.
Cons
Does not feature elastic straps, only simple elastic all around.
---
3
From Bampure, we have breathable organic bamboo sheets in different colors and size options.
This set comes in four pieces with neutral and bold colors to choose from.
It comes with extra depth for a better fit.
It is made from pure organic bamboo that is Oeko-Tex certified.
Odor-resistant, absorbent, and naturally breathable with cooling qualities.
Pros
Pure Organic Bamboo material.
Odor-resistant.
Variety of colors and sizes.
---
4
Here are pure viscose bamboo sheets from Bamboo bay with an Extra Deep pocket design.
The six-piece bamboo viscose sheet set by Bamboo Bay is very luxurious.
Its extra deep pocket design gives it a better fit without slipping.
It is breathable and absorbs moisture quickly.
The bedsheet is hypoallergenic and has a cooling property.
---
5

The JDS four-piece bamboo bet set is made from all-natural and organic material.
Made with 300 thread count, this bedsheet is twice as soft as cotton.
It has a cooling texture for comfortable sleep.
This bamboo sheet has a fully elasticized and deep-fitted sheet design.
It comes in a set of four, with a flat sheet, fitted sheet, and two pillowcases.
---
6
The Vegan Silk Bamboo Sheet is a four-piece sheet set, available in different sizes and colors.
Choose from a Twin, Full, Queen, or King-sized option and two color options.
It has an all-natural and Organic Oeko-Tex certified Bamboo.
Highly breathable.
Easy to wash in a machine.
The material absorbs moisture with ease.
---
7
The pure bamboo sheets from Pure Bamboo is 100% natural. It features a high-quality material.
It is made from 100% natural and organic viscose bamboo.
The 300-thread count sateen weave makes it much more durable.
The seams are double stitched for long-lasting resilience.
It softens with every wash.
---
8
The Cariloha bed set and sheets are available in different sizes and neutral colors to choose from.
It comprises a soft and luxurious bamboo sheet and a naturally breathable pillowcase set.
The Cariloha Bamboo sheets are moisture-wicking and durable.
This bamboo bed set comes with a 100% quality guaranteed.
---
9
From Royal Tradition, we have a beautiful sheet made of bamboo and cotton.
It is available in various color options.
These sheets have a satin-soft texture and are highly breathable and soft to touch.
The Royal Tradition sheets come in a 4-piece package, including pillow covers.
---
10
From Cosy House, we have their hypoallergenic pillowcase and sheet sets.
It wicks moisture and is breathable, offering superior ventilation.
This sheet has dynamic absorbent qualities and is stain & wrinkle resistant.
You can sleep sweat-free throughout the night with this comfortable and durable Bamboo sheet.
---
Index Table: Top Rated Bamboo Sheets
---
---