A mattress topper will add a soft layer to your old mattress, so you do not need to replace it too soon. Find out the right one for yourself with the help of these Linenspa mattress topper reviews.
If you didn't know, a mattress topper provides adequate support and a cooling effect that will keep you comfortable throughout the night. Keep reading to learn more.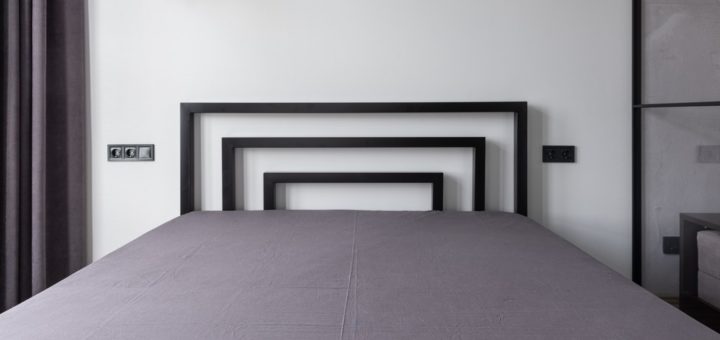 ---
How Do I Choose A Linenspa Mattress Topper?
It would be best if you considered the following factors to find the right mattress topper for you.

Size – Your weight determines the thickness/height of the pad needed. Besides, ideally, you want a fitting one that covers your whole mattress-whether its twin size, king-size, or queen size.
Material – The material of the topper itself significantly impacts its durability and cooling properties. Memory foam offers excellent grip, while latex may retain body heat too much in warm or humid climates.
Features – Look for a mattress topper that supports the body weight and does not heat the bed too much, as it may not be comfortable.
Upgrade – If your current mattress is hard, you can soften its surface. Besides, you should consider a mattress topper if you have difficulty sleeping due to back pain, improper alignment, or the need for a different level of firmness.
---
What's Special About Linenspa Mattress Toppers?
Here are some reasons that make the brand special and comfortable.

Material – The brand uses memory foam that is hypoallergenic and free from any chemicals so that the toppers are safe for everyone.
Construction – Linenspa mattress toppers have gel beads and open-cell construction that provide better ventilation.
Variants – When it comes to Linenspa vs. Lucid mattress toppers, Linenspa offers various variants in different sizes and thicknesses.
Breathability – Some people may feel a mattress topper may add heat and suffocation to the bed. However, Linenspa mattress toppers are breathable and temperature-regulating in nature.
---
What Is The Best Filling in Linenspa Mattress Toppers?
Here are the top materials that are usually used as mattress topper fillers.

Memory Foam – Memory foam mattresses are generally soft and comfortable because the material hugs the body and conforms to the body shape.
Gel Beads – They provide a cooling effect to the mattress and are perfect if you live in humid weather.
Latex – It is natural and free from chemicals. Besides, ventilation channels offer a natural cooling effect to the body.
Cotton – You may choose organic cotton-filled mattress toppers if you want a soft and plush surface.
---
Reviews: Best Linenspa Mattress Topper Reviews
We have listed some of the Linenspa Mattress Topper Reviews for you to choose the suitable one.
We hope you love the products we recommend!
So that you know, We may collect a share of sales or other compensation from the links on this page.
---
1
An open-cell memory foam topper is ideal for temperature regulation and support.
This Linenspa gel mattress topper will add four inches of a comfortable layer to your hard mattress.
Moreover, the super-plush topper will help you get eight hours of sleep and feel rested.
The memory foam material will relieve pressure from your spine, back, and shoulders.
Its gel memory foam material adds bounce to your old mattress.
---
2
This gel-infused mattress topper is lightweight and has a breathable structure that aligns with the body contours.
It will keep you cool and ventilated without causing night sweating.
The Linenspa 3-inch mattress topper review shows that this topper is hypoallergenic and free from harmful chemicals.
This topper will add a calming and contemporary feel to your bed, ensuring you sleep more soundly.
You may choose a Linenspa mattress topper 3-inch king, queen, or twin sizes as per your current mattress size.
---
3
Add a plush layer of three inches mattress topper on your old mattress to improve your sleep.
As per the Linenspa mattress topper reviews, the gel beads in this mattress topper have a cooling effect.
The memory foam material hugs the body and supports it while you sleep.
Besides, it does not cause any overheating in the bed; therefore, it is suitable for all weather conditions.
It is also available in two-inch thickness with the same features and comfort.
---
4
Choose this airflow variant mattress topper with a convoluted design to support your body.
The egg-crate mattress topper relieves pressure from the joints, shoulders, and back.
This Linenspa mattress topper-down alternative disperses the body weight, so you wake up feeling fresh.
It comes in two and three-inch thicknesses and has a swirl design in the material.
Moreover, it's available in various sizes to adjust to your existing mattress.
---
5
The Linenspa 2-inch gel memory foam mattress topper gives a plush feel and is ideal for hot sleepers.
It's infused with gel to regulate the temperature throughout the night.
Besides, the memory foam has an open-cell structure that makes it lightweight and breathable.
The structure of the mattress topper conforms around the spine for additional support.
This topper is Certipur US certified to ensure it is safe and free from chemicals.
---
6
Choose this ultra-plush Polyurethane mattress topper that will add two more inches to your mattress.
This is the most inexpensive Linenspa mattress topper on Amazon and is ideal for people on the go.
It contains gel beads for extra comfort and heat dissipation for hot sleepers.
Moreover, it distributes weight evenly so there is no pressure on joints and the spine.
This topper comes with a 3-year warranty and will add a soft layer to your old mattress.
---
Index Table: Top-Rated Linenspa Mattress Topper Reviews
---
---