Some of the links in this post are affiliate links. This means if you click on the link and purchase the item, I will receive an affiliate commission at no extra cost to you. All opinions remain my own.
Mattress toppers are designed with a single goal in mind; increased comfort. But sometimes, its advantages can be reduced if you don't know the best way to use the mattress topper.
Read on to find out how a mattress topper can increase your comfort level while sleeping.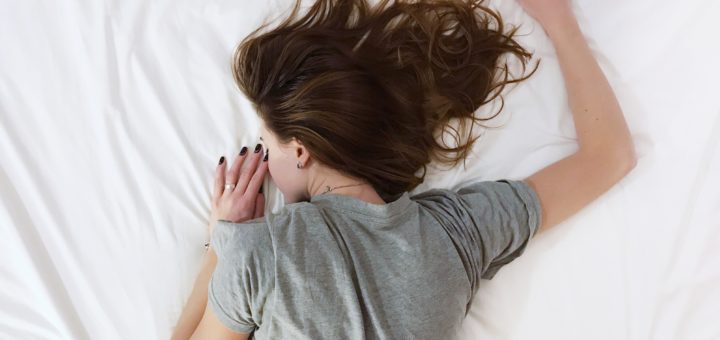 ---
---
Types of Mattress Toppers
Latex – Latex mattress toppers are the most durable and sturdy option. They are designed to be hypoallergenic as well as anti-microbial. Latex mattresses are made using synthetic rubber or rubber tree sap. It is breathable, cooling, and designed to absorb movement. However, they were quite expensive.
Memory Foam – Memory foam mattress toppers are designed to absorb motion on the bed without disturbing the sleeper and contour the body shape to provide customized support. However, it tends to overheat a bit. The price range is medium to high.
Microfiber – Microfiber is a synthetic material designed to provide softness and support. Such mattress toppers are not as breathable as other options and are not long-lasting either. However, they are very cheap and ideal for a budget choice, as they provide enough support to make it work. They are mostly hypoallergenic.
Feather and Down – Feather and down mattress toppers are mostly filled with goose down, although it is not always sourced sustainably. It is best to check the brand before buying. Such toppers provide a traditional feel, though they flatten down quickly and require regular refilling or fluffing. They don't retain heat like memory foam and allow for easy movement. These mattresses can be sourced with a low price tag.
---
How Can You Use a Mattress Topper
To Soften a Hard Mattress – Firm mattresses provide support and keep the spine aligned. However, sometimes it can be too much for your back and body, leading to back pain and aches. Sleeping on such a firm mattress becomes uncomfortable. In such a situation, you can add a mattress topper designed to be soft and comfortable, which will tamper the firmness of the mattress underneath.
To Firm Up a Sinking/Worn Mattress – On the other hand, it can be difficult to let go of a well-loved mattress. With time, mattresses can lose their shape and firmness, compromising functionality. Such worn and soft mattresses may not be able to provide you with the support you need to sleep peacefully; instead, it can feel like you're sinking into the mattress. You can remedy the situation by adding a mattress topper to the existing mattress. The topper will provide you with the firmness and stable support you need and increase the longevity of your mattress by a few years at least.
To Boost Skeletal Support – The human spine is a delicate bone that requires constant support and care. If your sleeping posture is incorrect and misaligned, it can cause serious back problems, not to mention pain. Your mattress must be firm enough to provide adequate support and soft enough to cushion the body. Sleeping well is all the more important if you already have back pain issues. You can find a topper designed to cushion the shoulder, hips, and back areas while supporting the spine.
To Keep the Bed Cool – Nowadays, you can find mattress toppers with so many unique designs and functionalities that no problem is too big for them. Although memory foam is the favorite for mattresses, it can get quite hot as it doesn't allow enough airflow inside. To cater to that, you can add a mattress topper with a cooling gel design or an egg to create a formation for proper airflow. This will put an end to sleepless nights spent sweating.
---
How to Prevent Mattress Toppers from Sliding
Mattress Toppers usually slide due to unsuitable support and insufficient friction between the topper and mattress. However, there are some tricks and tips to prevent the mattress topper from sliding off.

Use a Bedsheet Strap – Sheet straps are designed to hold the sheets in place by providing a stretchable elastic band that holds the edges together under the mattress. Such straps or holders keep the sheet fitted and prevents bunching up from pressure. When the sheet stays snugly in place, there's less of a chance for the mattress topper to move around.
Use a Tightly Fitted Sheet – Using a tightly fitted sheet over the mattress and topper can keep everything tucked into its place. The tight fit of the sheet prevents the mattress topper from sliding off of the mattress. However, finding a fitted sheet that's deep enough to hold the mattress and topper can be challenging. You can use a flat sheet to cover the mattress and topper and tuck the loose ends under the mattress. However, with this trick, the sheet will eventually loosen from pressure. Another method is to put a fitted sheet on the mattress, put on the topper, and then drape a flat sheet over it, with ends tucked under.
Use a Velcro Strip – Velcro strips are actually two strips of a material, where one strip is covered with tiny hooks, and the other is covered with tiny loops. When these strips are pressed together, the hooks and loops come together and create a tightly joined system. To ensure the mattress topper doesn't slide off the mattress, you can use Velcro strips between them applied along the edges of the topper and mattress. The strips will fasten them together and keep the topper from shifting. Moreover, you can also use Velcro tape, which also works on the same principle.
Use a Non-Skid Mat – You can also use Non-skid mats between the mattress and topper to provide additional friction. This trick will work with both memory foam and latex mattresses.
---
How to Put on a Mattress Topper Properly
Strip the Bed – The first step is to remove all the sheets and pillows from the bed.
Position the Topper – Position the topper so that it is aligned with the mattress. The proper placement is imperative to ensure the topper doesn't slide off.
Add a Mattress Protector – This step is optional, but preferable. Add a mattress protector cover to protect the mattress from bugs, spills, and any other mishap.
Put on a Fitted Sheet – Put on the fitted sheet. Ensure the sheet is deep enough to hold the mattress and topper.
Put on a Flat Sheet – Drape your flat sheet, and put on the pillows and any other accessories you have.
---
---