Some of the links in this post are affiliate links. This means if you click on the link and purchase the item, I will receive an affiliate commission at no extra cost to you. All opinions remain my own.
Want to turn your room into a cozy haven? A colorful Korean blanket is a real deal. These blankets are soft, plush, and are made up of rich acrylic fibers. Apart from that, these blankets are super dense and warm, making them ideal for cold weather.
Written below is a complete guide if you are looking for the best Korean mink blankets. You will also find some of the most amazing products with a complete description.
---
Why are Korean Mink Blankets so Popular?
Wondering what the deal with Korean mink blankets is? Here are a few reasons why they have been so popular as a blanket for winter season. Read along to know more.

Natural – Mink blankets are not made from the fur of any animal; instead, they are man-made. The term is used to make it feel warm and luxurious since mink blankets are extremely soft and warm.
Colorful patterns – Noted for colorful patterns and designs, mink blankets look extremely cute. The popular designs include lions, tigers, and wolves. You can choose them according to your room's ambiance and make it look more pretty.
Easy to Care – These blankets are easy to care for. Wash them in a machine on a gentle cycle and hang them to dry. It is advisable to avoid ironing since the fabric may not react well to heat.
High Quality – The quality of mink fabric is very good. You can differentiate and judge the value by feeling the fabric in your hand. Apart from that, the weight of the blanket also indicates its quality.
---
How to Select an Authentic Korean Mink Blanket?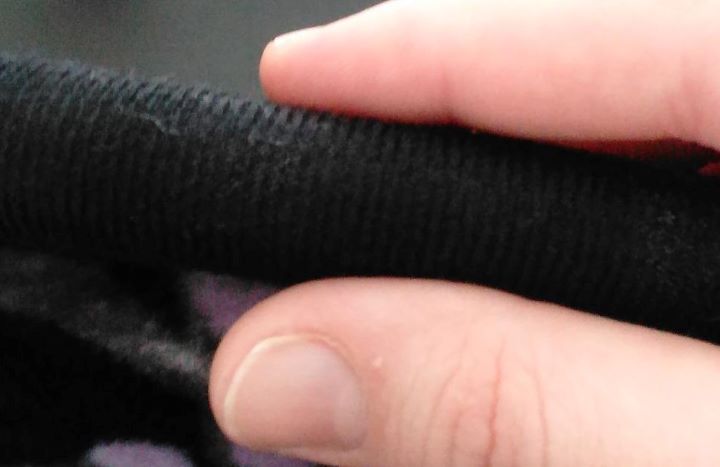 Korean mink blankets are known for their ultimate warmth and softness. However, there are a few considerations that you need. Keep the following points in mind while buying a Korean mink blanket.

Material – Mink blankets are made up of material known as acrylic. It is known for its lightweight, softness, and warmth, similar to genuine fur or wool. Most of them also have a small percentage of polyester to avoid pilling and wrinkling. Some minks blankets have a 2-ply design, which is a reversible option for warm and cold sleepers.
Price – There are different price ranges for different models. While acrylic is more affordable and cozy, it is the most durable option for any sleeper. It usually depends on the brand, size, and design. The thicker ones may have a bit high price. Similarly, reversible options tend to be costlier. Therefore, compare the design, reviews, and features that suit your budget.
Design – Mink blankets come in various designs and patterns. Therefore, please choose the one that matches your bed frame and bedding so that they coordinate with your bedroom.
---
Buying Guide for a Korean Mink Blanket
If you are still unsure which blanket is suitable for you, here is a buying guide. Take care of the following points while buying a Korean mink blanket.

Use – The way you will use your blanket helps you which one to choose. Whether you plan to cover the entire bed or use it as a comforter, choose accordingly. The more you plan to use your blanket, the more it should be cared for.
Size – Mink blankets are usually designed to cover the bed fully; therefore, make sure you check the measurements as per the requirement and then go ahead with the purchase.
Maintanence – These blankets may get damaged when exposed to high temperature. Most manufacturers recommend washing mink blankets in cold water and drying them on low heat. To prevent the fabric from potential damage, go through the instructions beforehand.
---
Reviews: Best Korean Mink Blankets
Here is a list of some of the best Korean mink blankets.
We hope you love the products we recommend!
So that you know, We may collect a share of sales or other compensation from the links on this page.
---
1
The Dboze Korean Mink blanket comes in a variety of prints and colors.
A warm winter Korean Mink blanket for those cold winters.
The blanket has a silky soft texture and is very warm.
It is 1005 pure polyester and very durable.
The blanket comes in floral patterns and many options.
---
2
This heavy-duty Korean milk blank is super soft to the touch.
It can be used throughout the year.
The blanket features trim stitching for longevity.
This blanket by Vivalon can be gifted to your near and dear ones.
---
3
The 100% microfiber mink blanket features a soft texture for a comfortable sleep.
It keeps the sleeper warm even when the temperature is shallow and prevents heat retention.
The durable material will ensure years full of warmth.
You can choose from any two reversible designs.
---
4
This Korean mink blanket by Solaron is known for its comfort.
The superior quality ensures some of the best nights while you sleep.
Apart from being comfortable, this blanket is super soft.
Its durability makes it one of the best choices in the market.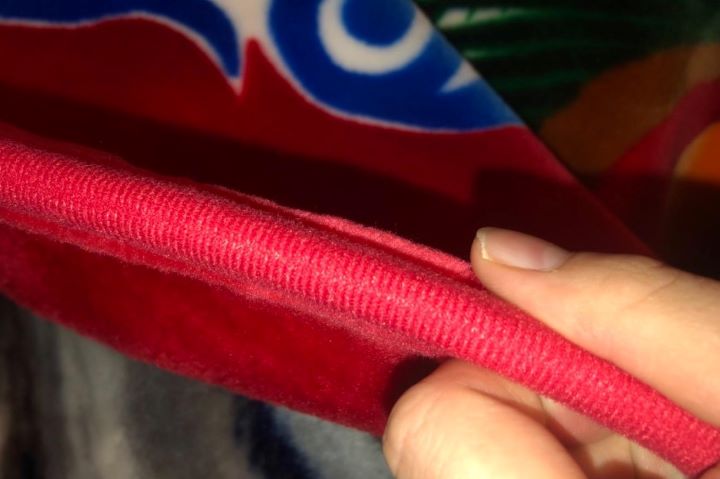 ---
5
The reversible floral blanket by Ramano is made from superior fabric.
It is the ultimate choice for a warm cozy sleep.
This blanket adds fashion and comfort to the room.
While cleaning it in the machine, dry it on a low setting.
---
6
Feel like you are sleeping cuddled in pure wool with the JYK Korean mink blanket.
It is suitable for queen size bed and looks elegant.
The blanket features high-quality polyester that is shrink-resistant.
Each side of the blanket features a beautiful design.
---
7
This is the Oversized reversible animal print range from JML.
The Blanket is oversized and reversible.
This is the range that comes in animal printed options.
The blanket is very thick and warm.
It consists of premium microfiber polyester.
---
8
The Merry home Heavy Korean Mink Blanket is warm and cozy.
A high-quality Korean Mink Blanket.
The blanket is soft polyester microfiber.
It is thick and warm with luxurious décor.
There are many prints and color options available.
---
9
The JML Korean Mink blanket is plush and soft in many prints.
The surface consists of flannel fleece, and there is a Sherpa bottom.
The blanket is fully reversible.
There are many prints and colors available in this range.
The blanket comes in large King size.
---
Index Table: Top-Rated Korean Mink Blankets
---
---