Tossing and turning in pain is the last thing I would like during a night's rest. And using mattress toppers for joint pain is one of the easiest ways to deal with this woe.
So here we are with the best mattress toppers for joint pain that will help you and your loved ones with a comfortable sleep. We will also discuss some tips for purchasing mattress toppers as well as how to keep your joint pain in check at night.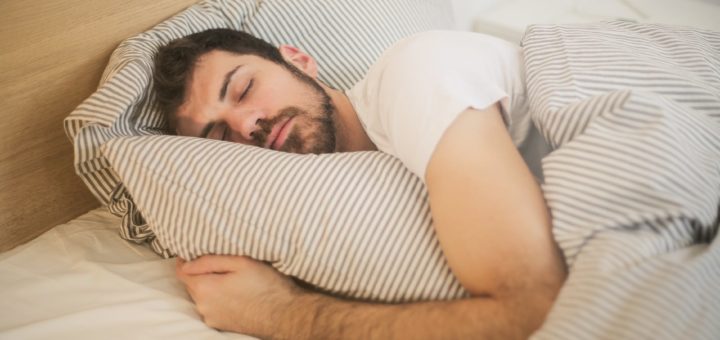 ---
What to Look for in a Mattress Topper for Joint Pain?
Irrespective of the age group you are in, a pain relief mattress trooper that offers a sound sleep and takes away your day's fatigue is a must! But here is what you must consider when buying one.

Materials – Memory foam and latex mattress toppers are considered the best materials that provide pain relief. Besides, many of them come with specialized layering for extra comfort.

Density – The softness or firmness of the mattress topper also needs consideration. Do not go for extremely soft mattress toppers, as slightly firm variants are better for joint pains.

Thickness – The thickness of the mattress topper must be in sync with your comfort requirements. Though most are available in 2 inch and 3-inch thickness, choose as per the plushness you are comfortable with.

Size – Of course, you must ensure that the mattress topper is the right size to fit your existing mattress.

---
How to Maintain the Hygiene of a Mattress Topper?
Though you may spend your money on a mattress topper for pain relief, you must know how to maintain its durability. Here is how.

Odor – Almost all mattress toppers come with a factory odor that makes it uncomfortable to bear. Most brands advise that you let the mattress topper out in the open as the odor will dissipate on its own within a few hours to days.

Cover it – Since mattress toppers are not waterproof or dustproof, you must keep them concealed in separate fabric covers. The covers can be washed, and the mattress topper will stay speckless for long.

Air it – Just like you must keep a fresh mattress topper to air out its odor, it is essential to repeat the process at least once a year. Twice a year will be even better. The sun will help in killing the germs on the topper as well as it will get a chance to breathe back some freshness.

---
Tips to Reduce Joint Pain at Night
Here are some cool tips to have a better sleep at night time by keeping your joint pain at bay.

Mattress Topper – Of course, the right mattress topper can provide the right support to your body and soothe the pressure on the joints and, consequently, the pain.

Exercise Before sleeping – A slight stretching along the main pressure points will energize the joints. And you will have a better sleep.

Have Dinner on time – Dinner must be taken at least two hours before sleeping. This is the time duration required for the body to digest the food, or else the load is shared by the bones and muscles. Hence joint pain!

Meditate – Meditation is another effective way to calm your joint pain. It works as a placebo effect, and the calmer you are, the lower will be the onset of pain in your joints.

---
Reviews: Best Mattress Topper for Joint Pain
Have a look at the best mattress toppers available on amazon for joint pain.
Also, please note that for all the purchases made via links on this page, we may receive a part of the profits, without any extra charges on you.
---
Available in 2 and 3-inch thickness, the Lucid mattress toppers are a spot-on solution to soothe your joint pain while you rest.

Its pressure-relieving actions are especially effective for the shoulders, knees, and hip joints.

While the ventilated gel infusion ensures that your body stays pressure-free and comfortable during the night.

The contouring action of the foam adjusts to the shape of your body and helps you sleep soundly.

If you feel a certain scent on the arrival of this mattress topper, it will dissipate within a day or two.

---
2
The memory foam mattress topper by UTTU features a combination of two layers. One of Red Respira Foam and another of 2″ UTTU Dynamic Foam.

And these two together deliver the perfect balance that you need for pain relief in your joints.

The mattress topper also features a breathable design that keeps you cool and relieves physical body stress in much less time.

Besides, it also distributes your body weight evenly and provides support to your back, shoulders, and muscles.

You will also get a removable hypoallergenic cover that will help in the maintenance of the topper.

The fiber bottom is antislip, so it will comfortably sit on your bed surface.

---
3
The mattress topper by Linenspa is another great solution to get relief from your joint pain.

Available in 2 inch and 3-inch profiles, you may choose a thickness as per your required comfort level.

Besides, the foam is so plush that it easily aligns with the contour of your body.

The material includes 100% Polyurethane Memory Foam Gel Beads, soothes your spine and joints.

The mattress topper for joint pain is also available for multiple bed sizes.

---
4
The Lounge mattress topper for joint pain allows for a comfortable and pain-free rest time.

The microgel beads infused in the mattress topper absorb the heat from your body and keep it cool all year round.

Besides, it is an affordable way to make your existing mattress more comfortable without having to replace it.

Additionally, the motion isolation action of the foam will absorb the motion of your partner when they turn at night. So that comes as an add on benefit, if you are a light sleeper.

The mattress topper is available in 2 inch and 3-inch thicknesses, along with compatibility for a variety of bed sizes.

---
5
A plush bamboo rayon cover filled with hypoallergenic RevoLoft Cluster Fiber also makes for an excellent pain relief solution for your joints.

Available in various bed sizes, this mattress topper comes with its safe certified action as it is free of any kind of flame retardants and other allergens.

With plush filler, your body feels quite cozy and comfortable, and thus you will be able to enjoy a sound sleep.

This mattress topper also comes with a fitted skirt, so it will easily align with your existing mattress. And stay in place.

---
6
If you are suffering from joint pain, especially in your back, neck, and hips, get this cool mattress topper for its great benefits.

It is filled with 750 GSM fiber-filled copper, which keeps your body cool and pressure-free whenever you lay on it.

Copper has the natural ability to absorb heat, and while the plushness of fabric soothes the pain in your body.

Besides, it comes with 18″ deep pockets as well as an elasticized skirt for a secure fitting around your existing mattress.

---
Index Table: Top-Rated Mattress Topper For Joint Pain
---
---