Some of the links in this post are affiliate links. This means if you click on the link and purchase the item, I will receive an affiliate commission at no extra cost to you. All opinions remain my own.
Scoliosis can be a very severe and painful condition to contend with.
If you have scoliosis, you will know the difficulties of getting a peaceful night of deep restorative sleep in order!
Here we have compiled a buyer's guide, which explores avenues of scoliosis pain relief and the best mattress for scoliosis.
---
Definition, Causes & Symptoms of Scoliosis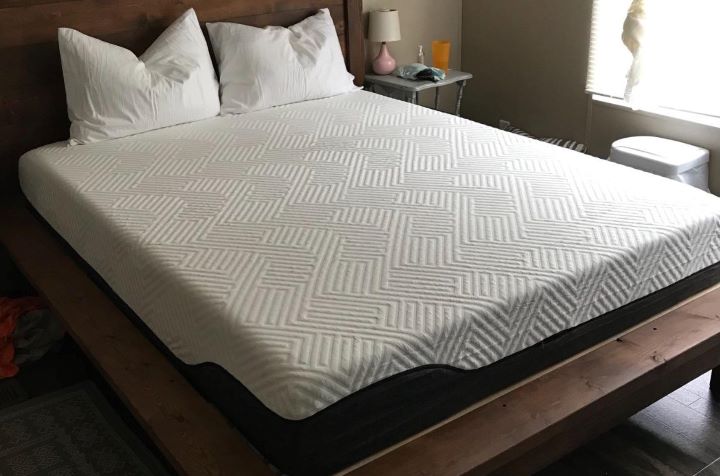 Scoliosis is a spinal condition that indicates a dramatic curvature of the spine, either to the left or right where it should be.
Many of the causes of scoliosis are little known. Some children appear to have it genetically, either growing up with a spine deformation or contracting it when growth hormones kick in at puberty.
Computers, poor diet, bad posture, and uneven shoes have been proven to worsen scoliosis cases and are theorized to be linked to this condition's causes.
Scoliosis symptoms may include having one shoulder higher or one hip lower than the other.
An uneven waistline or one shoulder blade sticking out more than the other can signify a misaligned spine.
The common symptoms scoliosis patients appear to have are pain and stiffness in the back and often the neck and hips.
---
What Can Be Done For Scoliosis Pain Relief?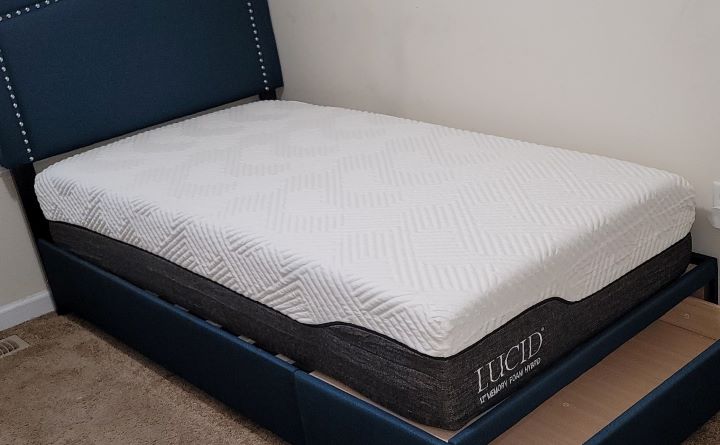 Those who suffer from spinal deformities like scoliosis tend to experience a higher level of pain in their bodies. Many of these cases find sleeping difficult at night, which heightens the pain sensation. There are a few things one can attempt to control for scoliosis pain; however, it is advised to communicate closely with a specialist.
Exercise – gentle exercise every day can help to alleviate the pain and allow your body to rest easier. Do not overdo it, especially if you have severe scoliosis, as that can increase your pain.
Healthy Diet – do some research on eating a healthier diet and find out what you may be allergic to. This will help alleviate the pressure on your body and allow the body to focus on real complaint areas. Eating a healthy diet with a balance of fruits, vegetables, nuts, berries, proteins, and the right oils (like omega-3s) will help to control pain perception in the body by minimizing free radical stress.
Sunlight – Sunlight can help bones immensely because of the production of vitamin D it inspires in our bodies. A vitamin D3 supplement will help relieve pain and help you sleep better at night.
Best Mattress for Scoliosis – a mattress that alleviates all pressure off the spine is the best for scoliosis and can remedy sleepless nights altogether in mild scoliosis cases.
---
Features of a Good Matresses for Scoliosis
Here are some best features for mattresses that help those with scoliosis: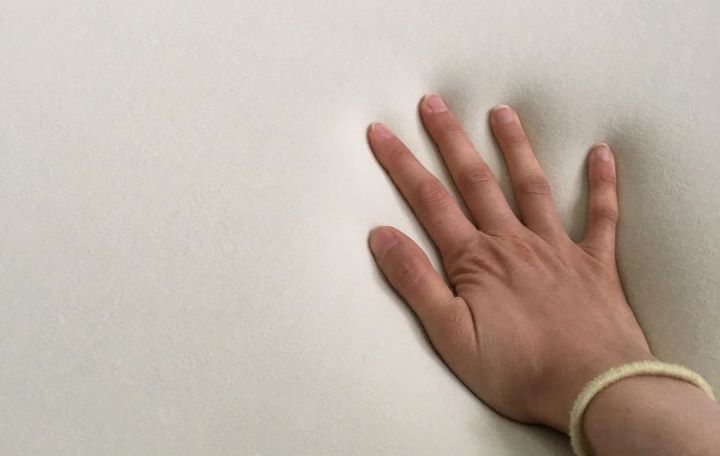 Memory Foam – In this instance, foam is better to opt for than a spring mattress. This minimizes the chance of getting prodded by a spring, an absolute disaster in a scoliosis case. In particular, memory foam lets whatever your body shape is defined, creating a contour of your exact form. This allows you to be as comfortable as possible, even if your spine is out.
Back Support – High-density foam in the base layer is a good thing to have for additional back support. If your spine is out, you do not want to sleep on a mattress with little support for your back.
Gentle Ridges – mildly contoured patterns in the mattress is good for gentle pressure point alleviation on the back. The more severe the scoliosis is, the less pronounced these ridges should be.
Padded Comfort – sometimes extra comfort may be required, even on top of memory foam. A top-quality mattress pad for scoliosis is another solution, especially if you have a limited budget and a mattress that does not help your back.
Adjustable Bases – having a spine completely out of alignment may place pressure on other organs or restrict breathing. Some scoliosis patients prefer a bed with a fully adjustable base so they can decide to lie at an angle to help them rest properly.
---
Reviews: The Best Mattresses for Scoliosis
Make sure to look at our below selection of mattresses for scoliosis before deciding on the best one for you!
We hope you love the products we recommend!
So that you know, We may collect a share of sales or other compensation from the links on this page.
---
1
This triple-layered foam mattress is made from superior quality foam layers that will cushion your spine while you rest.
The top two layers are made from soft memory foam and cooling memory foam so that your back is supported but never overheated.
A gentle texture is maintained on the mattress's surface to ensure a mild pressure point alleviation for severe scoliosis cases.
Adjust the base to recline at any angle you like and help alleviate your particular back pain.
The mattress's base layer is 5 inches thick of high-density foam, strong enough to support you and flexible enough to move with the adjustable base.
---
2
The bed base offers an independent head incline of 0-60 degrees and a foot incline of 0-45 degrees.
It also offers dual USB charging stations on both sides of the bed base.
The memory foam mattress comes infused with Bamboo Charcoal and Aloe Vera.
It is designed to eliminate odors, wick away moisture, and cradle the body while you sleep.
---
3
This 10-inch mattress will make nearly anyone feel as though they are sleeping in a hotel resort, the signature quality of resort sleep mattresses.
Made from a 2.5-inch layer of memory foam and a 7.5-inch layer of high-density foam, this mattress contains the perfect balance for successful restful sleeping.
The foam has been fused with cooling technology to help you to sleep perfectly without waking up from hot flashes in the night.
This mattress is designed to alleviate pressure points on the back and hips, giving you some pain relief.
Ideal for those who have scoliosis, fibromyalgia, and other back conditions.
Covered in a breathable, comfortable knit cover.
---
4
Many people with scoliosis are overweight and battle to sleep properly at night due to their weight.
This mattress provides the ultimate sleeping solution to back problems associated with obesity or overweight complications.
This mattress has two sides and can be reversed, one side having pressure point relief ridges and the other being smooth.
The mattress is made of high-density foam that comforts mildly to your body shape, placing mass emphasis on supporting a large spine and bone structure.
Able to hold up to 400 lbs, this mattress is sure to support your back regardless of size.
Covered in a luxuriously soft micro-Lux cover for breathability and comfort.
---
5
This is a fantastic mattress if you lack a budget but have a tired and aching back that needs some rest.
Consisting of three layers of quality foam, the top two layers are body-conforming memory foam, alleviating pressure off the spinal column.
The second foam layer is specially designed to release pressure points in the back of those suffering from musculoskeletal conditions such as mild scoliosis.
The base layer is tough foam for the best back support possible.
Covered in a soft material and infused with charcoal for antimicrobial properties.
Save your budget and purchase this inexpensive, good-quality memory foam mattress for deep regenerative sleep at night.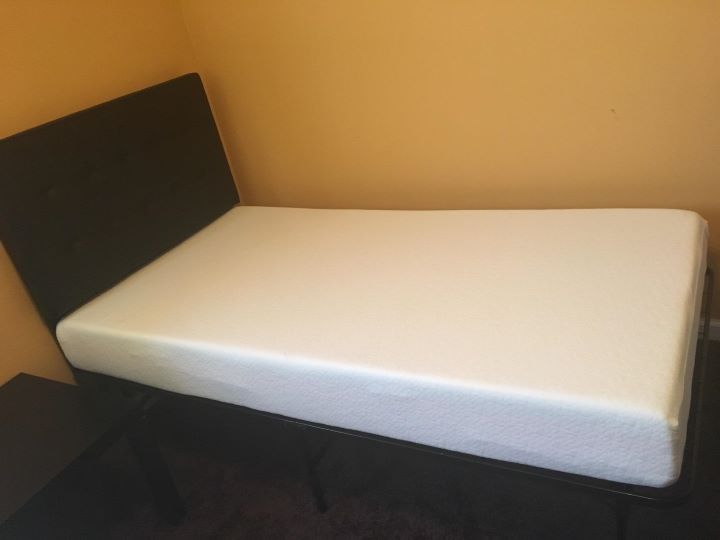 ---
6
Purchasing an exceptionally plush mattress topper could be your ultimate solution for those needing a quick comfort solution to sleeping with scoliosis.
Quilted for pressure point alleviation, you can quickly transform your bedspread into a far more comfortable setup with this mattress pad.
Cost-effective and super luxurious, it helps your back get the comfort it needs while protecting it from any springs or lumps in your base mattress.
It is covered in a luxurious, breathable bamboo cover with stretch-fit skirting for maximum convenience.
Stuffed with cooling cluster fibers for the best possible night's sleep won't cause an allergic reaction in sensitive individuals.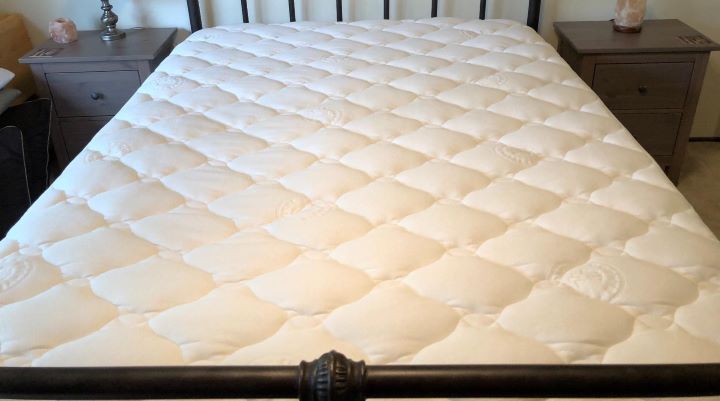 ---
7
It is made with responsive memory foam in the top layer and more high-density and firm foam in the middle layers.
The mattress helps you sleep in a way that improves alignment and posture.
Infused with natural oils and green teen that kills bacteria, reduces odors and keeps your mattress fresh at all times.
---
8
The Sealy is designed with posture pedic technology, which keeps an ideal posture and alignment when you sleep.
Designed with three layers of Sealy foam and Gel-infused memory foam, and a higher density middle foam and pocketed coils for better support.
The Gel infusion in the memory foam helps to disperse body heat and keeps you cool.
---
9
The Tempur Pedic features its unique Tempur material to relieve pain and pressure.
This material adapts to your body's weight, shape, and heat to create the best sleeping environment in the best posture.
The cover is washable and completely allergen resistant, as well as hypoallergenic.
The Tempur-Pedic comes with a 10-year warranty for comfort and quality.
---
Comparison Table: Top Rated Mattresses for Scoliosis
---
---