Some of the links in this post are affiliate links. This means if you click on the link and purchase the item, I will receive an affiliate commission at no extra cost to you. All opinions remain my own.
Choosing the best pressure relief mattress topper to soothe aches and body pains has become necessary today. If your mattress is not living up to your expectations, why not invest in a mattress topper to provide comfort and relief from pain and pressure.
Given below are a few pressure relief mattress toppers for you. Along with that, you will also find a buyer's guide that will help you choose the best product.
---
Why Do You Need a Pressure Relief Mattress Topper?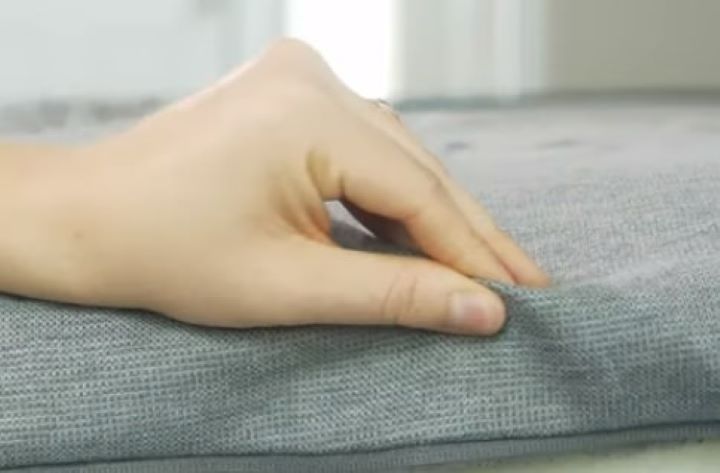 Your standard mattress may be causing unnecessary pressure or not providing enough support, which can cause pain and discomfort. Though there are many reasons why you may be feeling uncomfortable, your mattress may as well be the culprit. Here is how a mattress can be the reason behind the ache and discomfort.
Doesn't Provide Enough Support – A mattress that is too firm can cause misalignment and press against soft tissues, organs, and pressure points. On the other hand, a too-soft mattress allows your body to sink in it. The right mattress could make you feel like floating on air, though the wrong mattress could have the opposite effect.
Material – Mattresses are made up of different materials. While you may not feel that initially, it can be why you are uncomfortable at night.
Temperature Regulation – Mattresses nowadays ensure that your body temperature is too high while sleeping. However, if your mattress lacks this feature, it may be another reason why you cannot have a night of proper sleep at night.
Mattress Upgrade – A pressure-relieving mattress topper is the best alternative to buying a new mattress. It relieves the problems mentioned above and is gentle enough to provide great sleep at night.
---
Types of Mattress Topper for Pressure Relief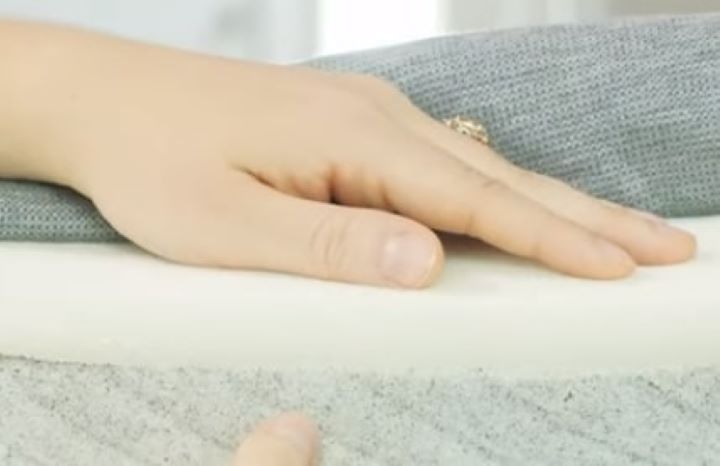 Let us go further into some of the materials you should consider while choosing a pressure relief mattress topper.
Latex – Latex is a natural material derived from the rubber tree. It is a bit more expensive than Memory foam but still offers firm support without the issue of overheating. A latex pressure relief mattress topper will ensure better spine alignment and pressure relief. Remember that latex is very heavy and uncomfortable for side and stomach sleepers.
Memory Foam – Memory foam is one of the most popular material topper materials as it gives you soft yet firm support. In addition, its ability to conform and mold to your body's shape provides optimum spinal alignment. However, memory foam can become hot in summer and initially holds a strong smell.
Feather and Down-alternate – Feather and down-alternate mattress toppers are quite dense and offer a medium-firm to soft support, which may help to relieve pressure. However, they may need regular re-fluffing since they lose their shape and loft over time.
Egg Crate Foam – Egg Crate mattress topper mimics an egg crate's shape. It is another excellent mattress topper for pain and pressure relief. In addition, its design provides superior ventilation and breathability.
---
Features of the Best Pressure Relieving Mattress Topper
Here are some of the features to consider for a new pressure relief mattress topper.

Supportive – It should provide optimum support – not too firm and not too soft.
Material – The material should consist of memory foam, feather or down-alternate, or latex.
Washable – It should have a washable cover.
Design Variation – An egg crate or flat design both work equally well.
---
Reviews: The Best Pressure Relief Mattress Topper
Here are some great mattress toppers that will relieve pressure and provide greater comfort. If you like any products mentioned below, you can purchase them from the given link.
We hope you love the products we recommend!
So that you know, We may collect a share of sales or other compensation from the links on this page.
---
1
Try the Milliard Egg Crate Mattress Topper for maximum comfort and pressure relief.
It features two inches thick gel-infused memory foam for temperature control and comfort.
The Egg Crate design is one of the best pressure and pain relief options.
It is CertiPur-Certified.
The open-cell technology of this best mattress topper to relieve pressure points ensures optimal heat dissipation.
---
2
From LUCID, we have their Hypoallergenic best mattress topper for pressure points. The memory foam offers optimum support and has the odor-controlling capability of Bamboo and Charcoal.
It is a plush and therapeutic mattress topper that effectively relieves pressure points and pain.
This mattress supports the spine and back for optimal alignment.
Since it is infused with bamboo and charcoal, this mattress topper dissipates heat and absorbs moisture and odor.
It is three-inch-thick for dense and firm support.
---
3
The LinenSpa Mattress Topper is the perfect topper to reduce pain and pressure.
This pressure-relieving mattress topper is made from memory foam infused with gel for better comfort.
The Egg Crate design relieves pain and pressure effectively.
Besides, the topper is lightweight and breathable, offering good support.
---
4
Sleep comfortably without any pain with the ViscoSoft 3-Inch Mattress Topper that takes the shape of your body.
This mattress topper features gel-infused memory foam for superior comfort.
It contours to the shape of your body for optimal support.
The Gel infusion of this pressure point mattress topper dissipates heat and keeps you cool during the night.
It comes with a breathable cover that can be removed and washed easily.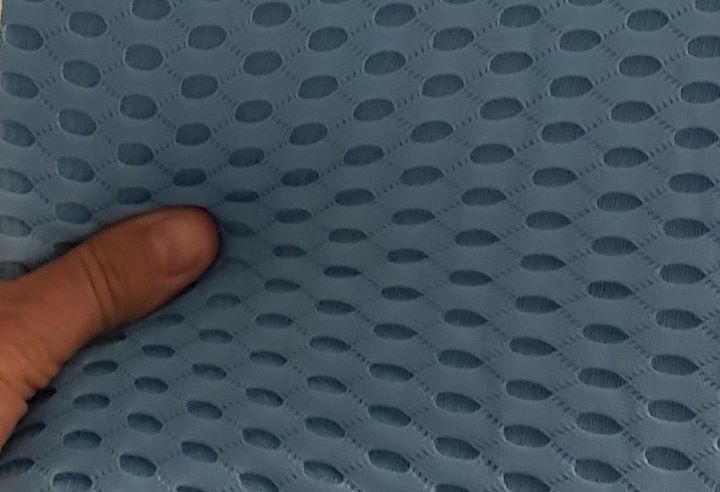 ---
5
The UTTU Red Respira is a two-layered mattress topper made from dynamic foam for optimal softness and firm support.
There are two layers of foam in this mattress topper with different densities.
Highly breathable materials help to control body temperature.
Very soft to the touch yet offers good support.
It is highly durable.
---
6
The Leisure Town Queen Size Mattress Topper is breathable and provides optimal pressure relief.
It has an ultra-soft and breathable design for maximum comfort.
It is filled with a snow-down alternative for gentle support.
This mattress topper comes with a durable cotton cover.
Machine washable and can be tumble dried on a low setting.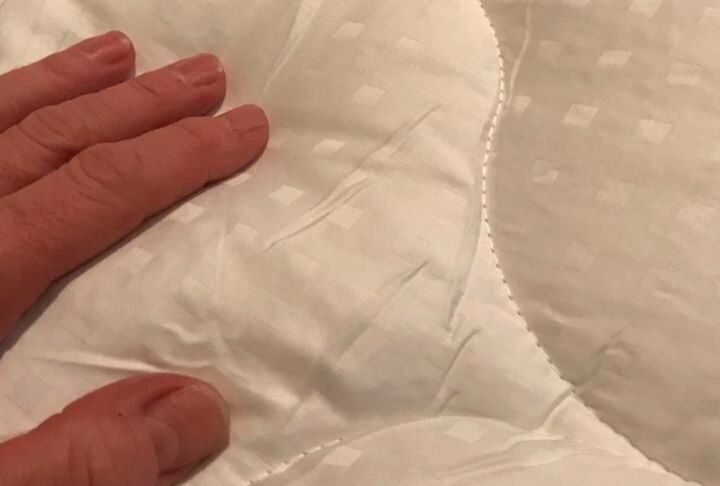 ---
7
The Inofia 2-layer mattress topper offers firm support along with soft and gentle pressure relief. Its Tencel cover forms an additional layer.
It is filled with one-inch memory foam that contours to the shape of your body.
The mattress topper for pressure points also features 1.5 inches of firm foam for better support and alignment.
The Tencel cover forms another layer for comfort and breathability.
The cover is ventilated and can be washed easily in your washing machine.
---
8
Looking for something portable and versatile. Here is the Olee Sleep Mattress Topper.
It consists of four inches of memory foam with cooling gel in the top layer.
Memory foam is ideal for pressure relief, as it molds to the shape of your body.
This Pressure Relief Mattress Topper can double up as an extra portable mattress.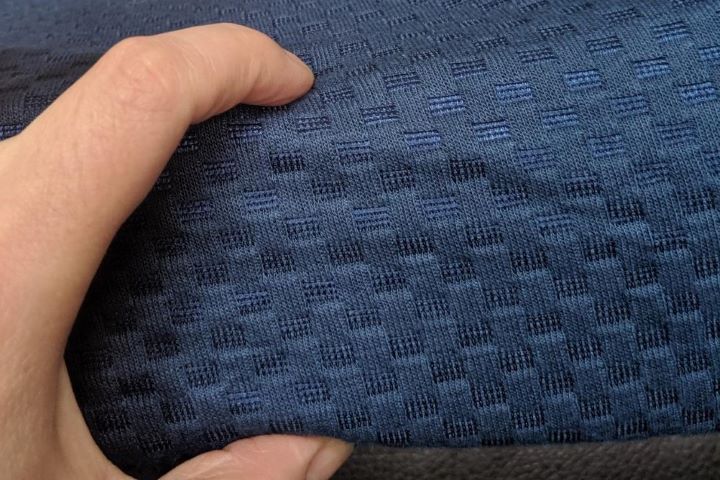 ---
9
The Best price Mattresses Topper is available in different size options.
This Copper-Infused Pressure Relief Mattress Topper can improve blood circulation.
It is made of body-conforming memory foam, perfect for reducing pressure and pain.
---
10
This gel-infused memory foam mattress topper is designed to help you fall asleep faster.
It conforms to the body shape and adds cushioning to align the spine.
This topper targets pressure points on the body and provides pain relief to allow you to sleep comfortably.
The gel-infused layer comes with perforation to maximize airflow and regulate the temperature.
---
Index Table Table: Top Rated Pressure Relief Mattress Topper
---
---